The Roots of Our Advocacy
From being an investment holding company in 1973, MFI evolved into a fully operating educational institution that provides technical skills education and training to Filipinos, the industry, and to those in need. MFI implements its purpose through its current programs: Senior High School, Bachelor's Degree, Short Training Programs, Customized Training, and Skills Assessment Services. 
1973
MFI has its humble beginnings as a duly registered, non-stock, non-profit foundation organized to broaden Meralco's ownership base and to implement socially-oriented projects.
1975
MFI is registered as a scholarship-granting science foundation under the National Science Development Board. It forges a partnership with the Rizal Provincial Government for the establishment of a school for technician training.
1976
MFI and the Rizal Provincial Government launch the Rizal Technological Colleges – Institute of Industrial Technology.
1978
The Institute of Industrial Technology is transferred to the Manila Technician Institute, with MFI managing a scholarship program funded by the Philippine Business for Social Progress.
1979
The first class of MFI scholars graduates from the three-year technician programs in mechanical and electrical technology at the Manila Technical Institute.
1980
Together with the Center for Research and Communication (now University of Asia and the Pacific) and the National Science Development Board, MFI organizes the pivotal Skilled Manpower for the Eighties Congress. Among its objectives is the need to develop middle-level technical human power, achieved through the conception of the Meralco Foundation Center for Manpower Resources (MFCMR) as a center for skills and humanity development.
1981
MFI formally launches its first three programs: a) the Technical Training and Testing Program (TTTP), b) the Research, Conferences, and Publications Program (RCPP), and c) the Information Systems and Placement Program (ISPP).
1982
MFI launches the Tilapia Fish Cage Research Project to benefit 1,000 marginal fishermen in Jalajala, Rizal.
1983
MFI graduates its last class of scholars at the Manila Technician Institute.

The Meralco Foundation Institute is established as MFI's first operations center.

The Meralco Foundation Center for Professional Development (MFCPD), MFI's training facility, completes its development in Talisay, Batangas and is established as MFI's second operations center.
1984
The Public Relations Society of the Philippines awards MFI's Work Attitude Program (WAP) the Grand Anvil Award, known as the Oscars of Public Relations.

The Manpower Information Center is established as the third operations center catering to systems effectiveness programs and placement services.

The Agro-Aquatic Development Center in Jalajala, Rizal becomes MFI's fourth operations center, where the Tilapia Culture and Research Project is launched.
1985
MFI sets up its fifth operations center, the Meralco Foundation Technical Assistance Center.

MFI ventures into the field of computer education through the Advanced Courses in Computer Information Systems (ACCIS), a joint project with IBM Philippines, Inc. and the University of the Philippines system.
1986
The Meralco Foundation Institute produces its first class of Industrial Technician Program (ITP) graduates, all scholars.

MFI acquires Prime Manpower Resources Development, Inc. for recruiting, testing, and certifying overseas Filipino workers.

The Presidential Commission on Good Government (PCGG) commences its review of MFI and its operations.
1988
The Italy-sponsored grant consisting of a donation of state-of-the-art equipment and of training of instructors is approved.

MFI is awarded the Anvil Award for its Mobile Training Program, a classroom-on-wheels that makes technical training accessible to financially disadvantaged Filipinos from remote areas.

The MFI Corporate Culture Program is launched.

MFI, together with the People's Economic Council, the Development Bank of the Philippines, and the Department of Trade and Industry launches the People's Economic Data Resources and Opportunities (PEDRO).

MFI starts a joint project with Abot-Palad Foundation and the Marketing Associations of Groups Involved in Communities (MAGIC), supported by the Technology and Livelihood Resource Center (TLRC) and Caritas Manila.
1989
The Cornerstone Laying Ceremony for MFI's own building on Ortigas Avenue, Pasig City was held.
1990
The Compromise Agreement among MFI, PCGG and the Lopezes is signed; Construction of the MFI Institute and Administration buildings is completed.

MFI collaborated with UA&P to establish CITE in Cebu. Mactan Export is now 100% DTS and provides skilled workers.
1991
MFI is selected as the partner of the Swiss Foundation for Technical Cooperation (SwissContact) in education technology (EdTech) development. The partnership breathes life to MFI's EdTech Program.

MFI launches the Rizal Integrated People's Program for Livelihood and Enterprise (RIPPLE) to assist the Technology and Livelihood Resource Center, the Rizal Provincial Government, and farmers' associations in implementing an integrated rice production system.
1992
The Compromise Agreement is fully implemented, making MFI completely independent from Meralco and the government.

MFI ceases to be a holding company and becomes a purely private science foundation.

The Italian Government sends 12 MFI Institute Instructors to a three-month training in Italy as part of the Italian grant package.
1993
The first class of ITP students who were exposed to MFI Institute's new curriculum graduates.

MFI establishes the Jalajala Family Farm School for Boys in Jalajala, Rizal.
1994
MFI replicates the Industrial Technician Program at the Center for Industrial Technology and Enterprise, located in Cebu City.
1995
The Asia-Pacific Economic Cooperation–Human Resource Development in Industrial Technology gives MFI the recognition of Exemplary Models Project in Industrial Technician Program on May 13, 1995 in Toronto, Ontario, Canada.

MFI replicates the Industrial Technician Program at Columban College, located in Olongapo City.
1996
The Fund for Assistance to Technician Education (FATE) is officially launched to ensure that MFI's scholarship program is perpetual.

The Bais Family Farm School is established in Bais City, Negros Oriental.
1997
MFI launches the Continuing Rural Education (CREP) to provide out-of-school youth, women, and farmers of various Laguna municipalities with education and training.
1998
The Information Technology Program is officially launched as a two-year partial scholarship program.
1999
MFI is chosen as a Center for Excellence in the Philippines (1999-2003) by the ASEAN Economic Ministers – Ministry of International Trade and Industry and the Japan Economic Industrial Cooperation Committee (AMEICC).
2000
In recognition of MFI's contribution to the development of the country's human resources, the Technical Education and Skills
Development Authority (TESDA) selects MFI as one of the sole recipient of the Angat Kabalikat Award.
2001
MFI's Center for Values and Professional Development is declared by the Civil Service Commission as one of its accredited training institutions on March 7, 2001 and by Meralco Foundation Institute as its accredited training provider on October 12, 2001.
2002
The Information Technology center opens.

MFI is chosen for the second time as the Model Center of Excellence in the Philippines (2002-2004).
2003
The MFI Advisory Council is established.
2004
MFI receives the ISO 9001:2000 certification from AJA Registrars.
2005
MFI is given the award Leaving No Soldier's Orphan Behind.

MFI is chosen as the Model Center of Excellence in the Philippines (2005-2009) for the third time.
2007
MFI reaches out to the CALABARZON (Cavite, Laguna, Batangas, Rizal, and Quezon) region by establishing the MFI Technological Institute-Calamba branch, located in Laguna.
2009
The MFI Farm Business Institute partners with the University of Rizal System (URS) and Management Association of the Philippines to offer a ladderized agri-entrepreneurship program. The institute accepts its first class of students enrolled in BS Entrepreneurial Management (major in Farm Business program) in June.

MFI Technological Institute expands its education programs utilizing the Dual Training System. Two-year programs in Automotive and Motorcycle Technology, Industrial Mechatronics, Refrigeration, and Air-Conditioning Technology, and Network Administration Technology were added as Industrial Technician Program majors.
2010
MFI Technological Institute becomes a certified Continuing Professional Education (CPE) provider recognized by the Professional Regulation Commission (PRC) through the Institute of Integrated Electrical Engineers.

MFI receives the ISO 9001:2008 certification from AJA Registrars.

MFI Technological Institute moves its branch from Calamba to an MFI-owned building in Pasay City.
2011
MFI boosts its standing and foreign exposure through partnerships with international companies such as SIAST of Canada and VETASSESS of Australia, who choose MFI as its accredited technical assessment venue in the Philippines.

MFI Farm Business School opens its first community-based training program in Puerto Princesa City, Palawan.
2012
MFI represented Philippines in World Skills ASEAN in Jakarta, Indonesia. Awarded with Medallion of Excellence in the field of Industrial Automation. Second place in Automatic Production Line Installation and Testing in 2012 China Skills competition.
2013
MFI celebrates its 40th anniversary. The management and staff and many others have worked together to build what MFI has become today as a leading institution for technical and agricultural entrepreneurship education and training-an accomplishment borne out of hard work, passion, and the desire to serve the community and the nation.
2014
MFI Farm Business School reunited 280 scholars all over the Philippines for the ATI-PFD scholarship program.

CHED-NCR authorizes MFI to implement its four-year degree program, the Bachelor of Technical Teacher Education (BTTE).
2015
MFI goes social and launches new website look. And in keeping with the trend, MFI has joined the social media bandwagon with its new official Facebook page, Twitter, Instagram, Google+, and LinkedIn. Redesigning the website and presence of social media, MFI has a broader range to communicate to the public and market better the updated programs, news and services.
2016
MFI Foundation, Inc. rebranded as MFI Polytechnic Institute Inc. MFI received its certificate and approval from the Securities and Exchange Commission (SEC) on December 29. The decision to rename comes after the changing nature of the MFI from a granting science foundation to a full-fledged educational institution over the years.
2017
MFI won a total of four golds and two silvers, leading the PAMAMARISAN district to victory during the Awarding Ceremony of the 2017 Regional Skills Competition.
2018
MFI celebrates its 45th anniversary.
MFI DLSAU Campus formally launched in July 2018. The DLSAU-MFI School of Technical Vocational Education and Training – Information and Communication Technology offers short courses in Electrical, Electronics, and Mechatronics technologies.
DepEd Partners with MFI in the Joint Delivery Voucher Program (JDVP). Through DepEd's JDVP, MFI was able to enhance the technical knowledge, competence, and skills in an appropriate learning environment of Grade 12 students from various public schools.
2019
MFI Polytechnic Institute, Inc. has once again proved its great courage in technical skills education when it bagged gold and silver medals in the areas of Industrial Automation, Internet of Things, Web of Technologies, and Information Network Cabling in the 2019 Zonal Skills Competition, from November 7 to 9 at TESDA Taguig City.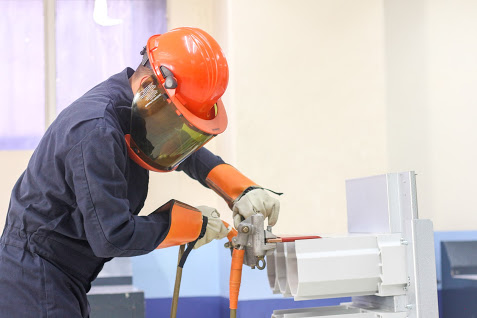 MFI is a leading institution recognized for its quality education and technical training responsive to the needs of industries including agriculture, serving various stakeholders specially the less privilege, thus helping enterprises to grow and communities to prosper.
We commit in partnership with industry and other stake holders to the growth of enterprises and prosperity of communities.
We commit to provide holistic technical education and train individuals to become competent industry professionals.
We commit to develop our MFI team to be efficient, highly motivated and guided by positive work values.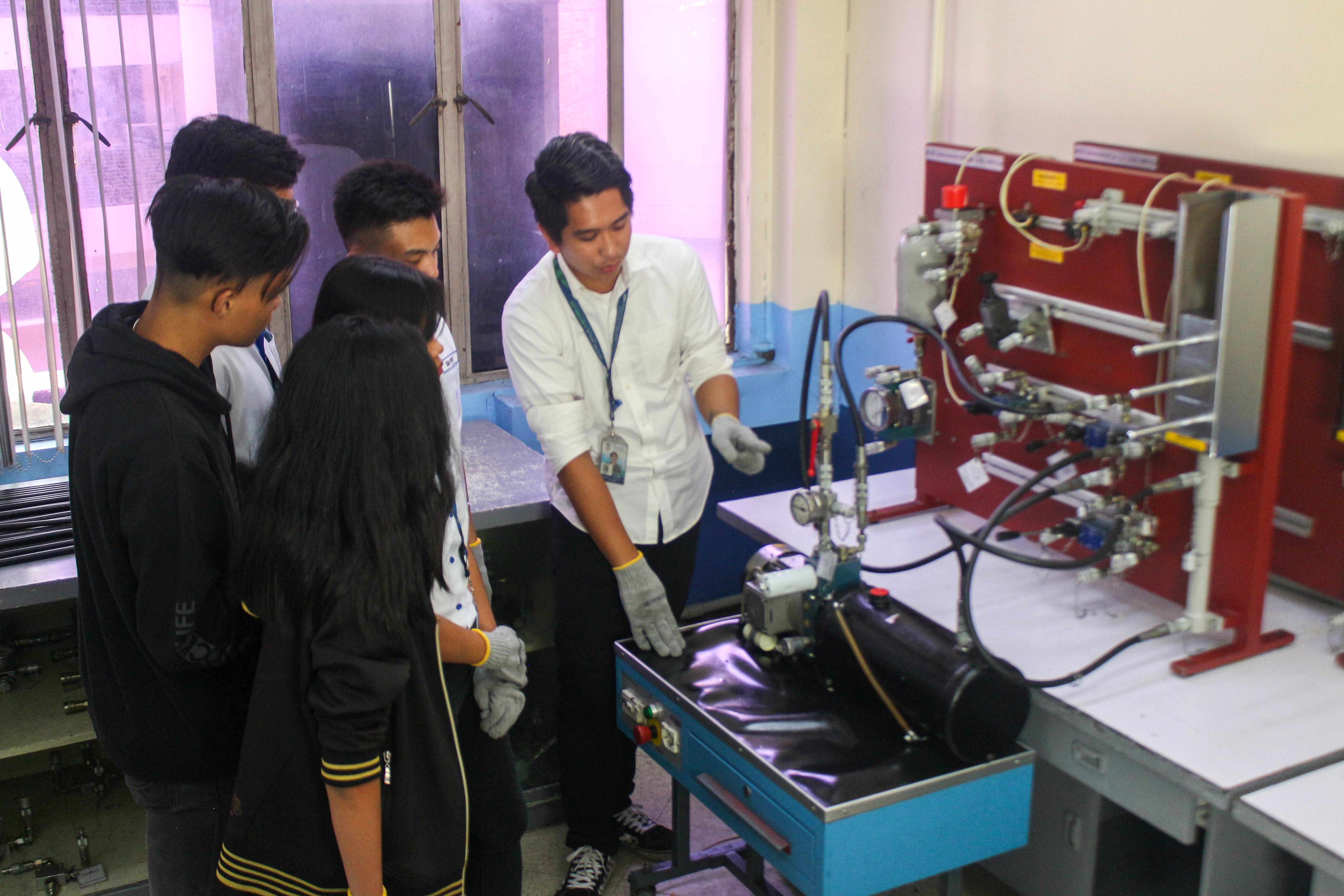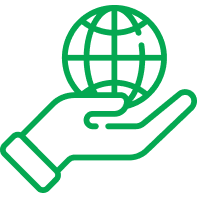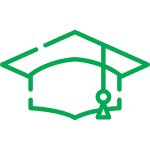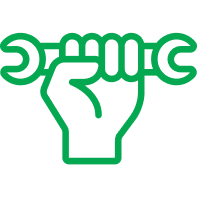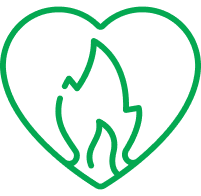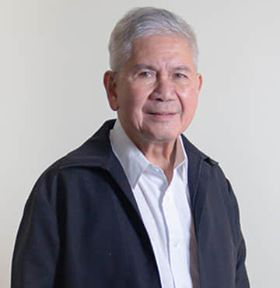 Mr. Jose Sandejas, Ph. D.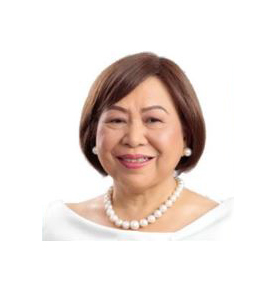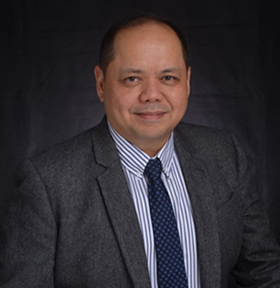 Dr. Renato Carlos Ermita Jr.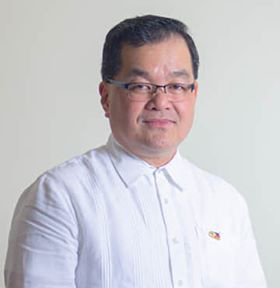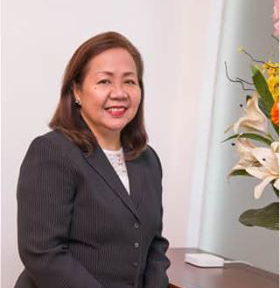 Atty. Maria Concepcion S. Noche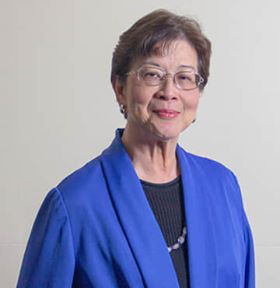 Ms. Corazon S. Dela Paz Bernardo, CPA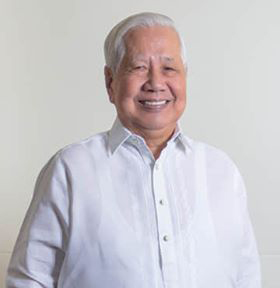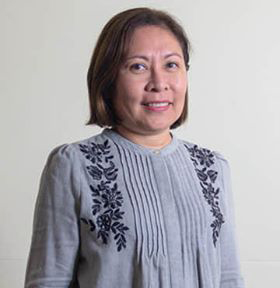 Ms. Suzette M. Rubinos
Assistant Corporate Secretary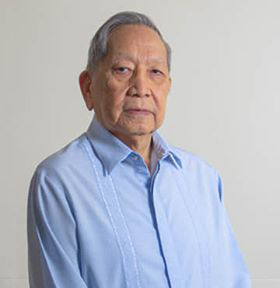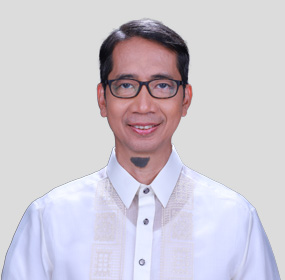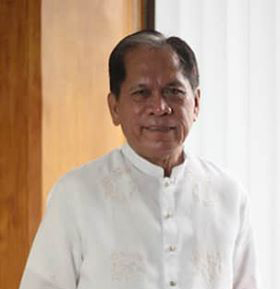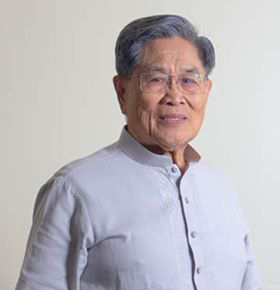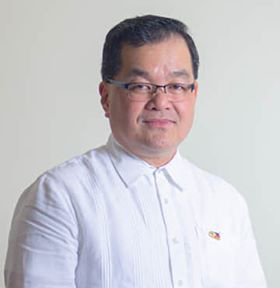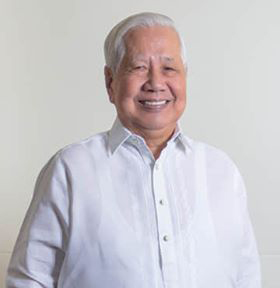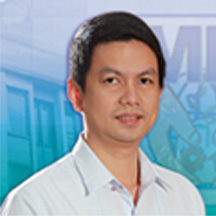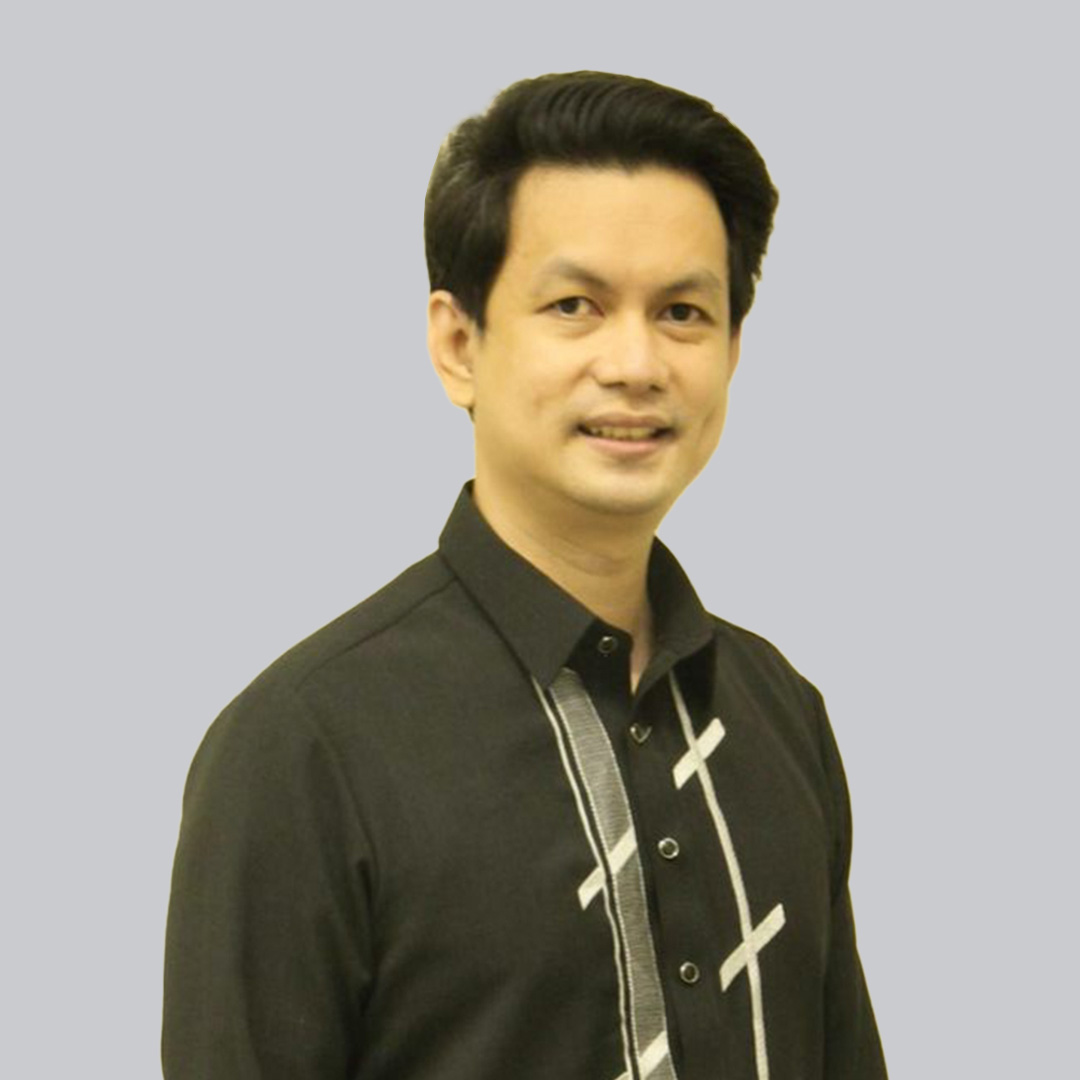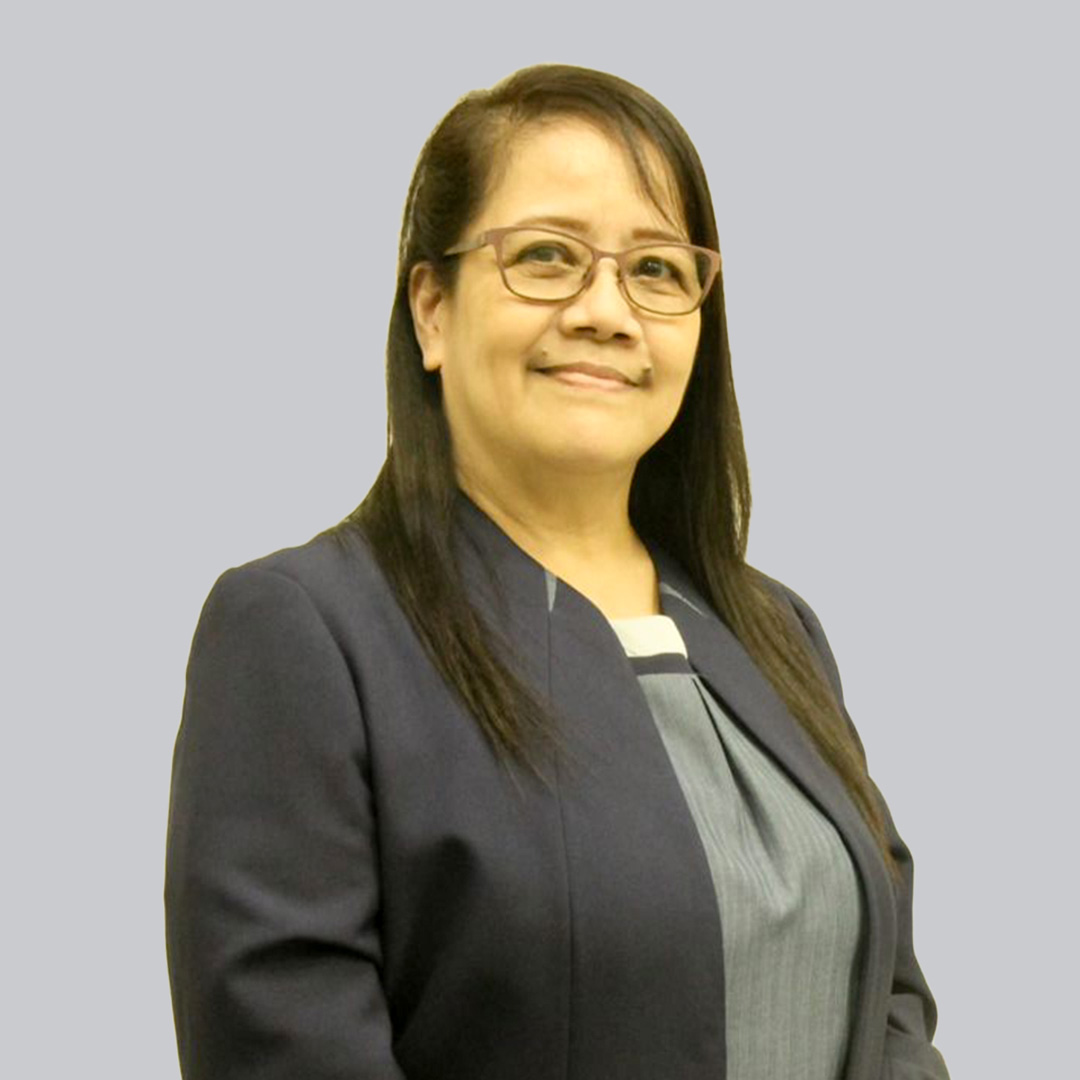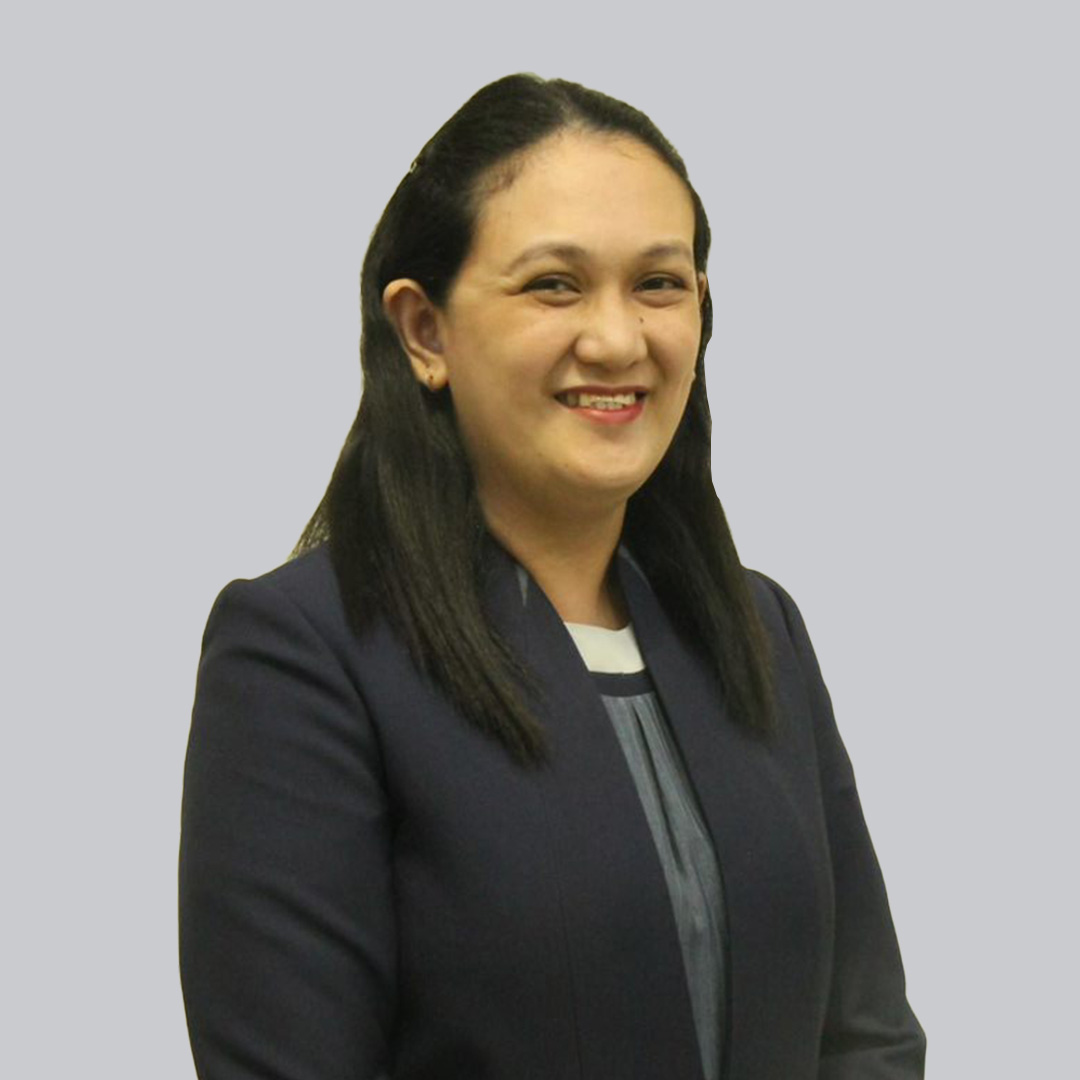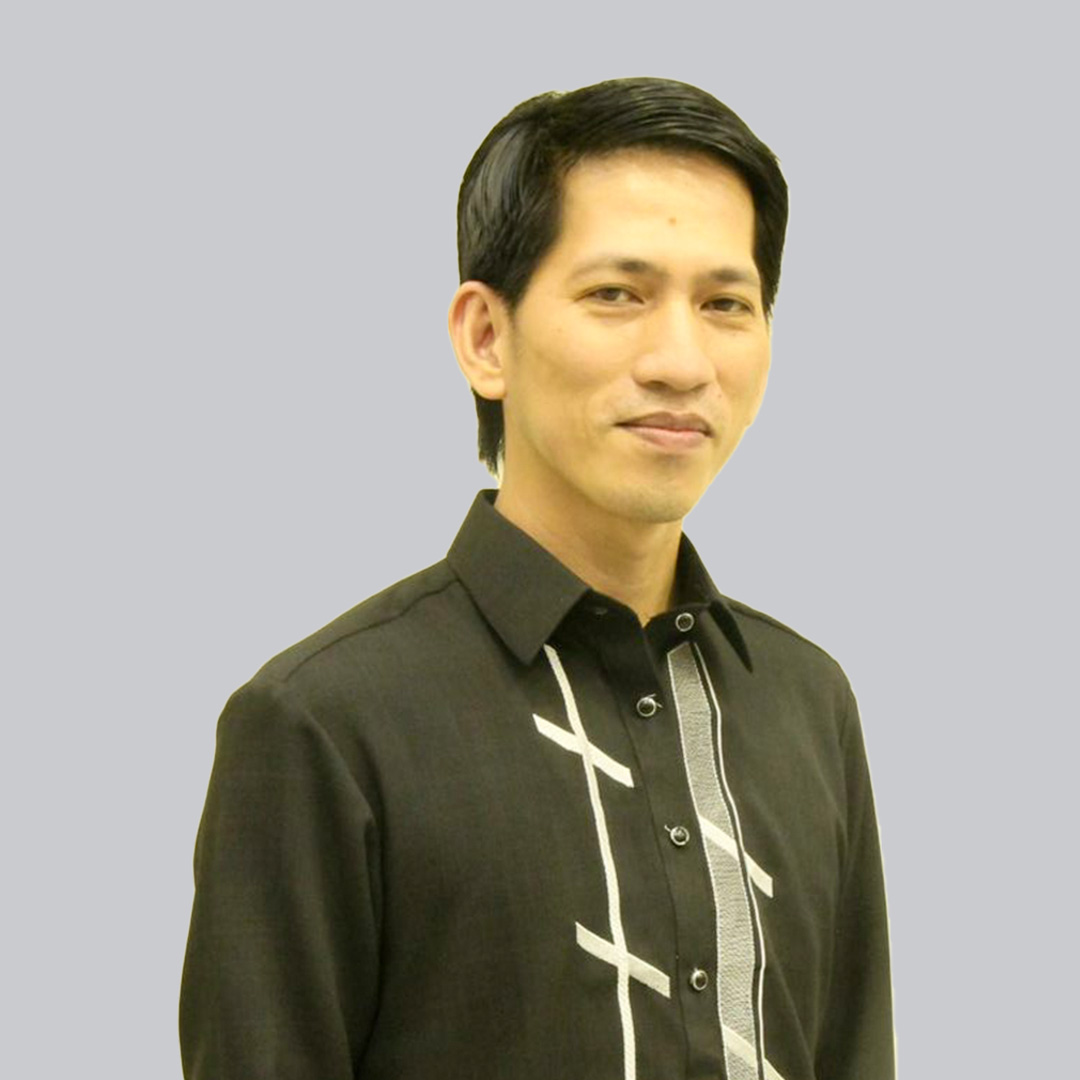 Mr. Ferdinand C. Francisco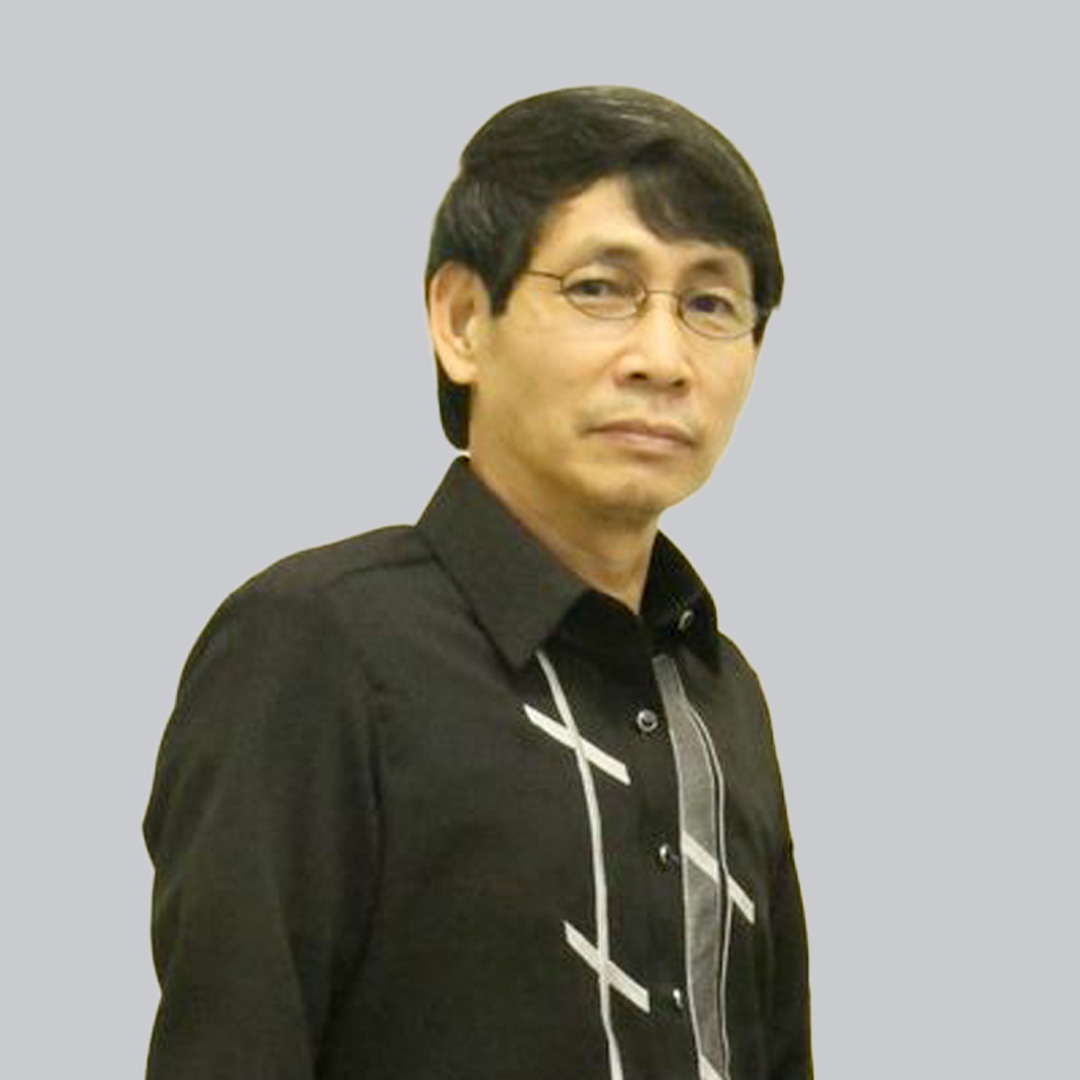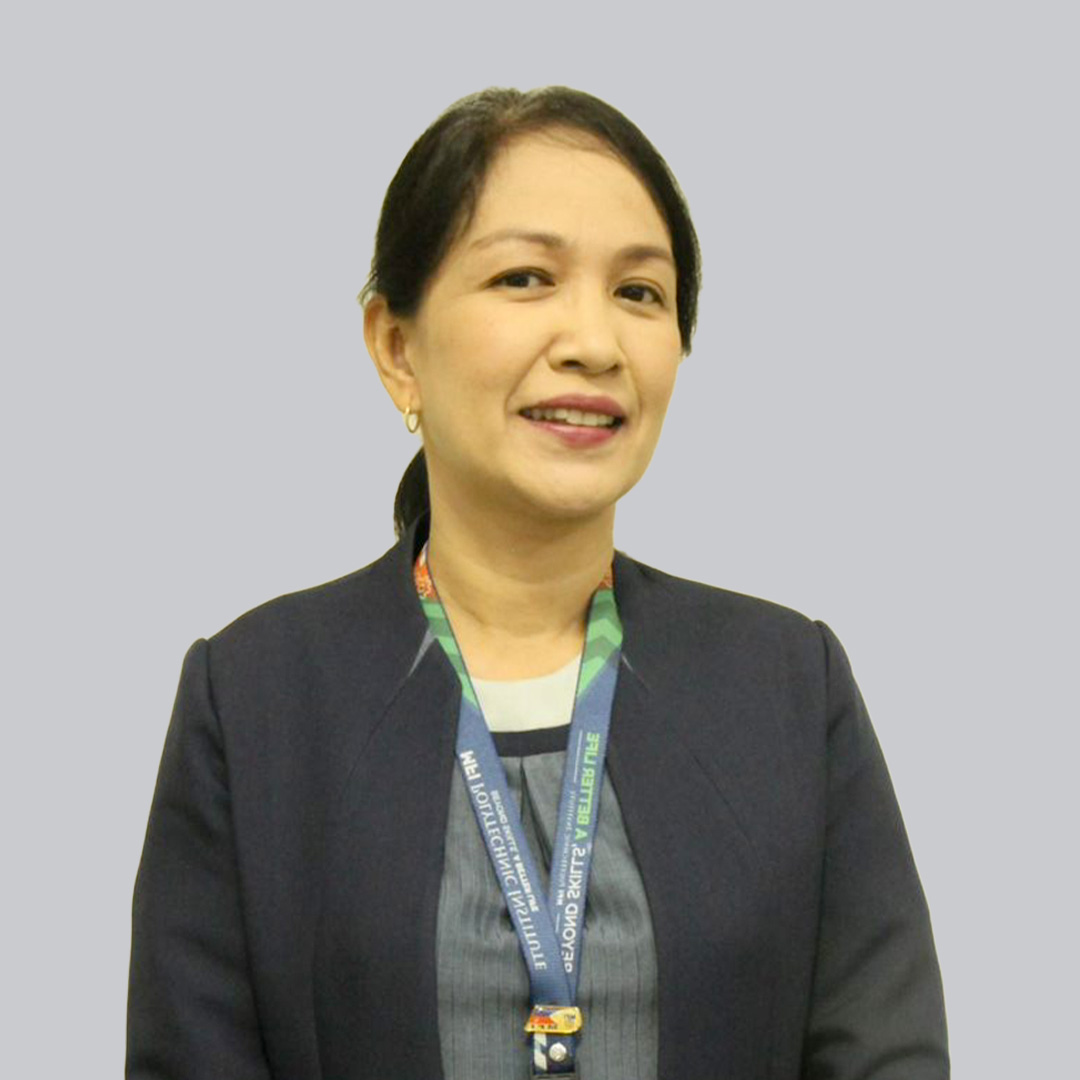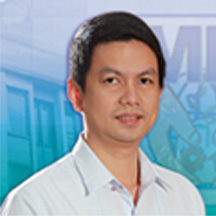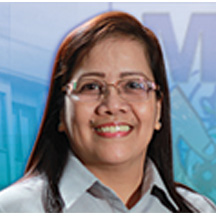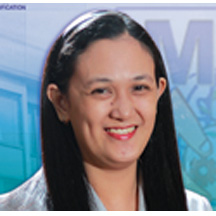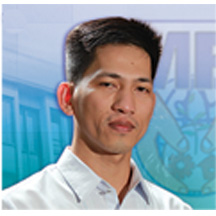 Mr. Ferdinand C. Francisco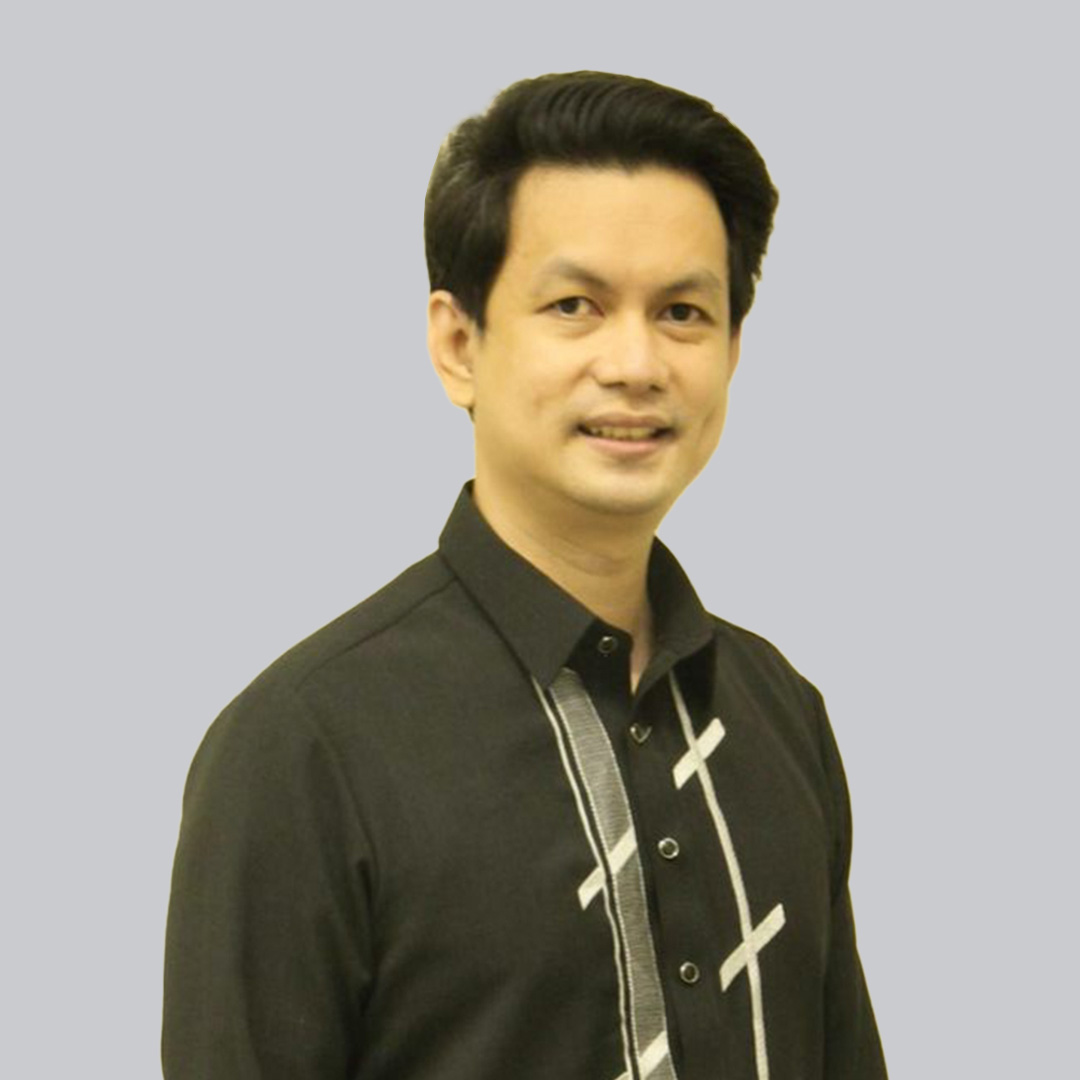 Mr. Winston R. Mendoza
Director, Technical Education and Training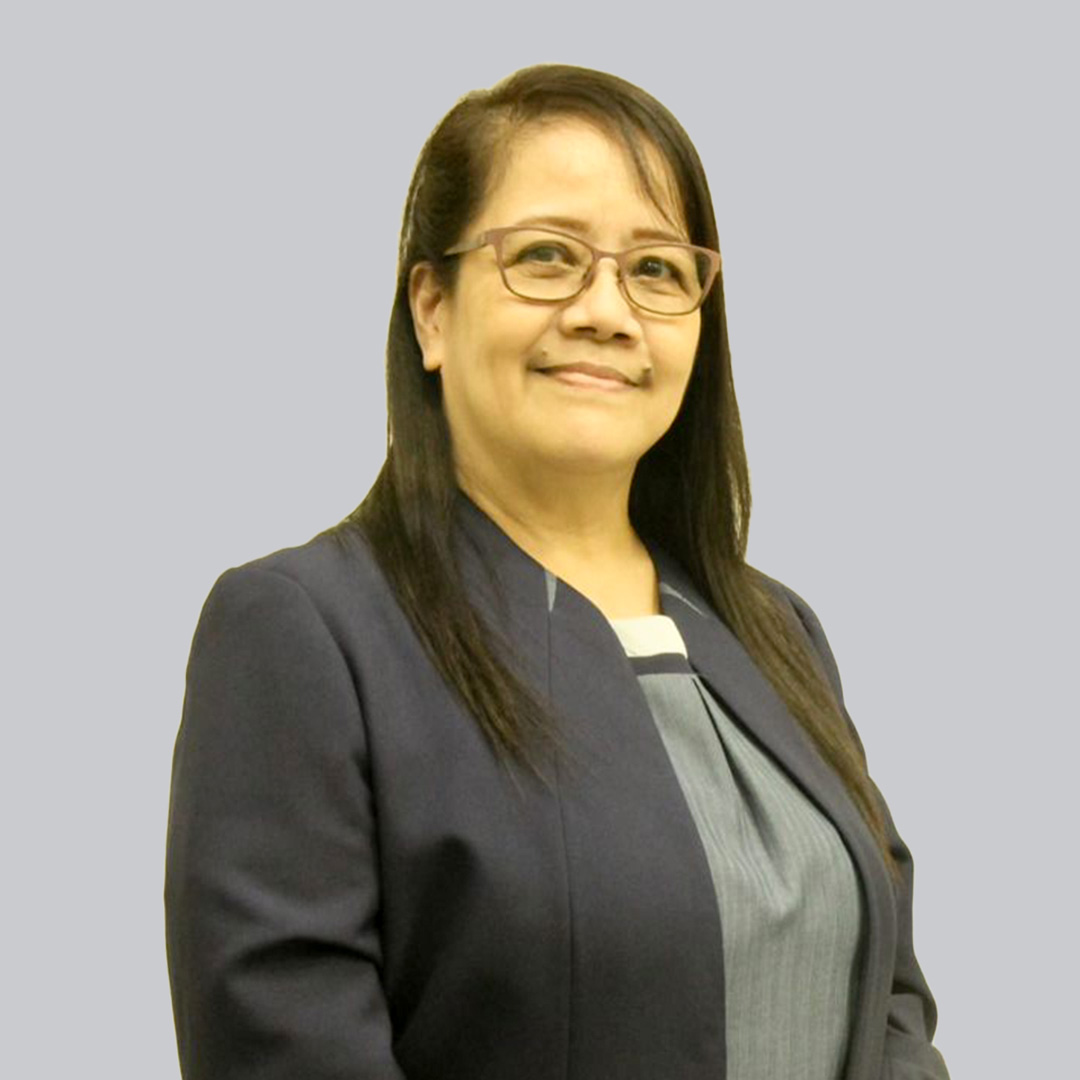 Ms. Marian S. Villanueva
Manager, Human Resource Services
Mr. Joey F. Orating
Manager, Management Information System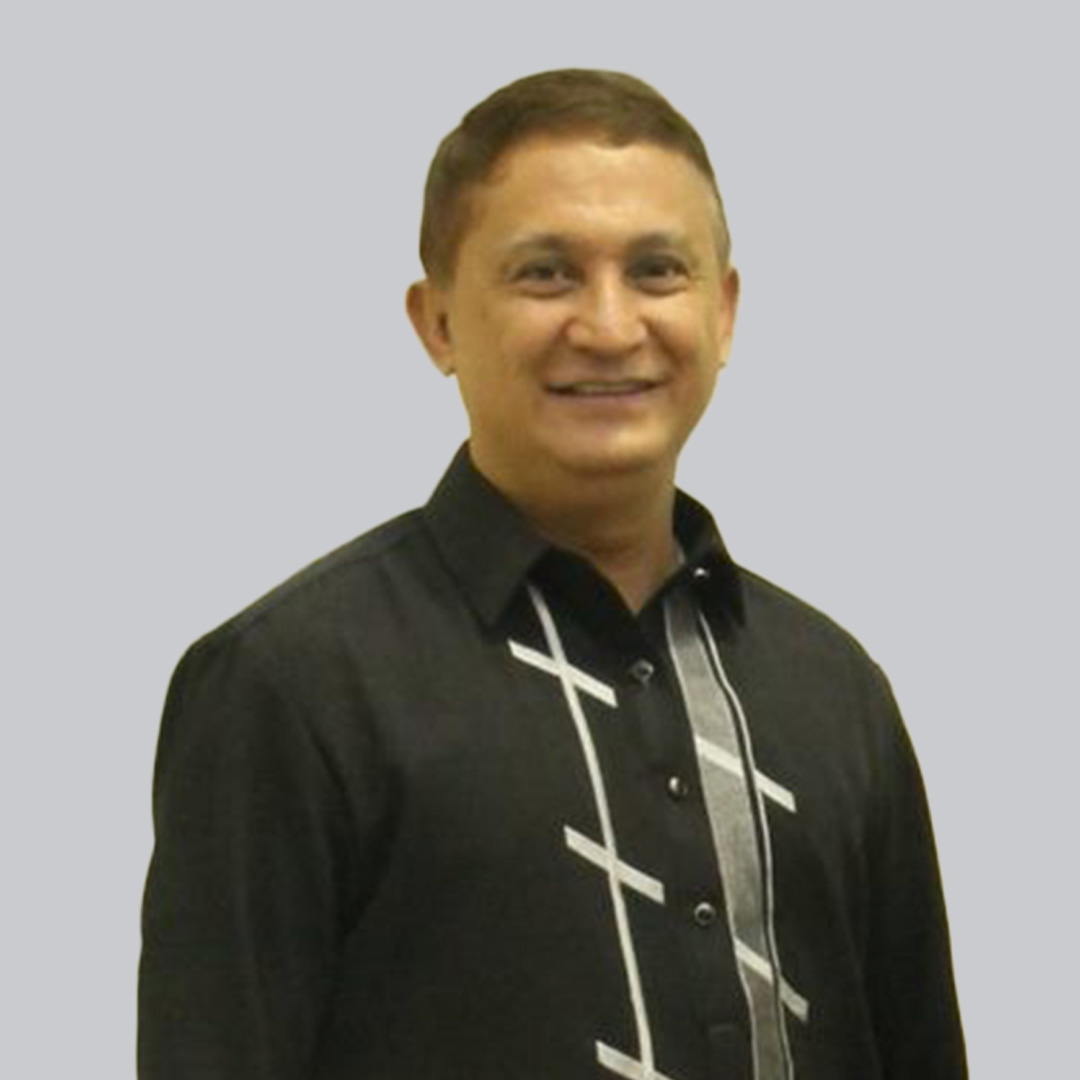 Mr. Peter G. Bascuguin
Supervisor, Learnware Development and Standards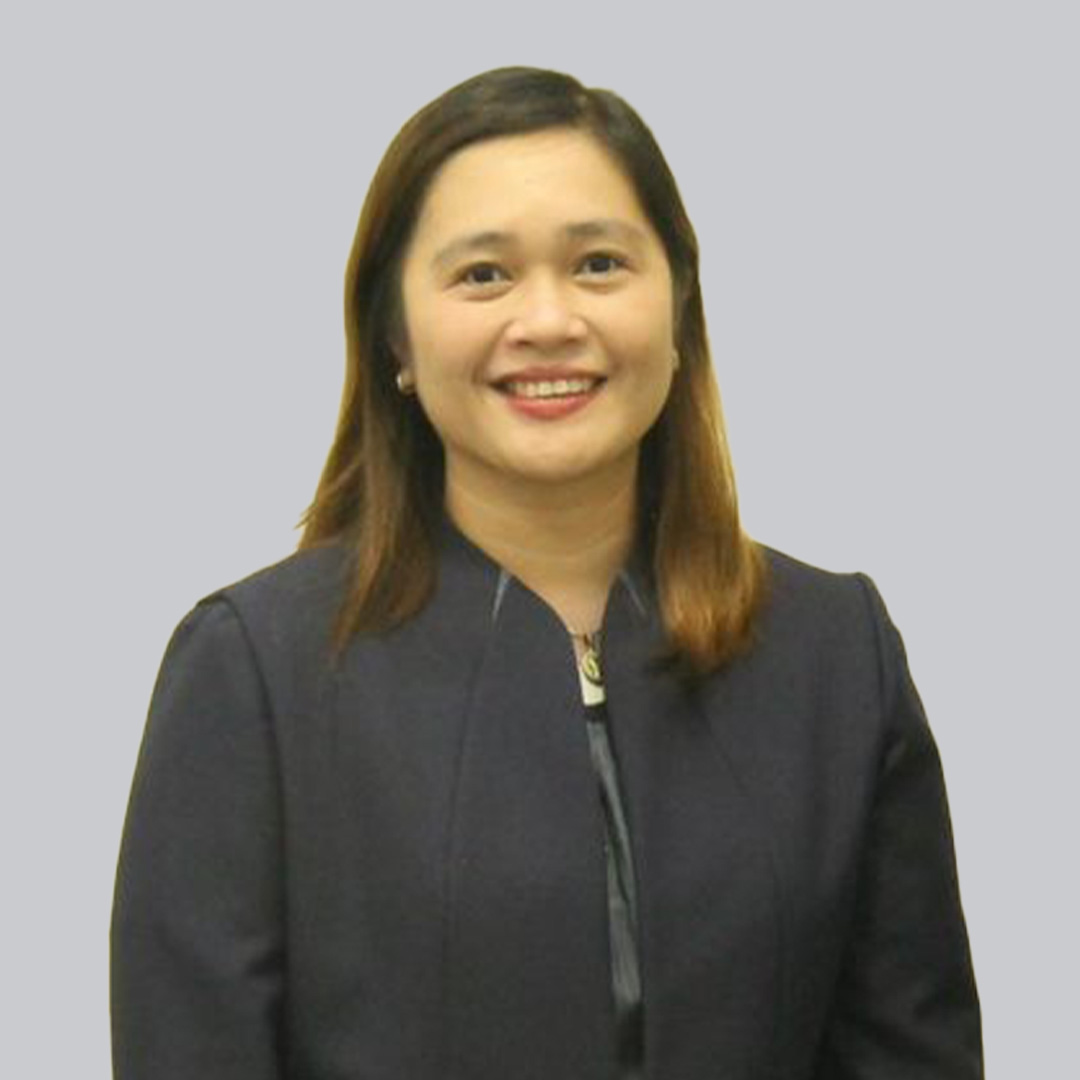 Ma. Charina J. Cuenca
Supervisor, Regulatory Compliance, Audit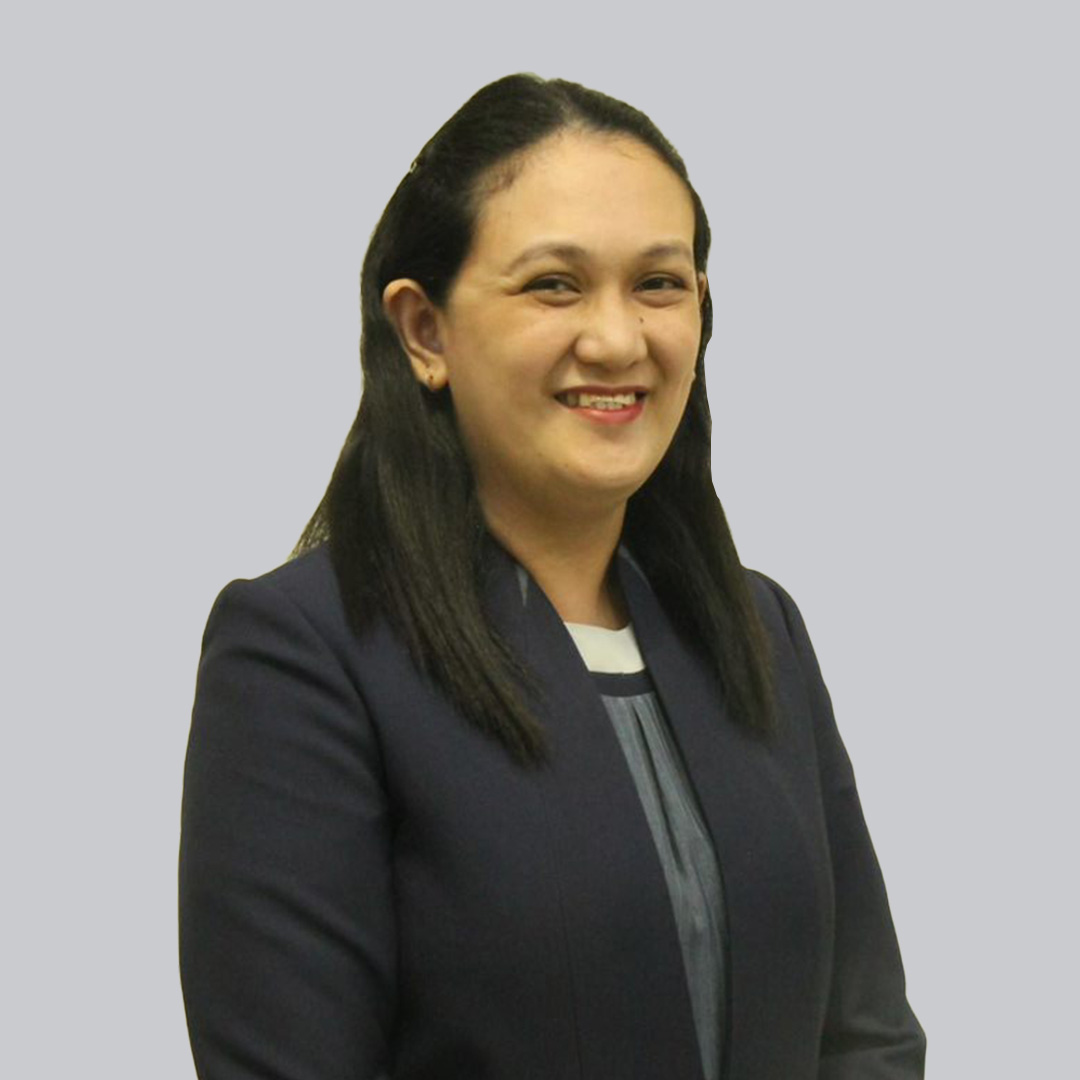 Ms. Jennifer A. Totaan
Sr.Manager, Finance and Budget Services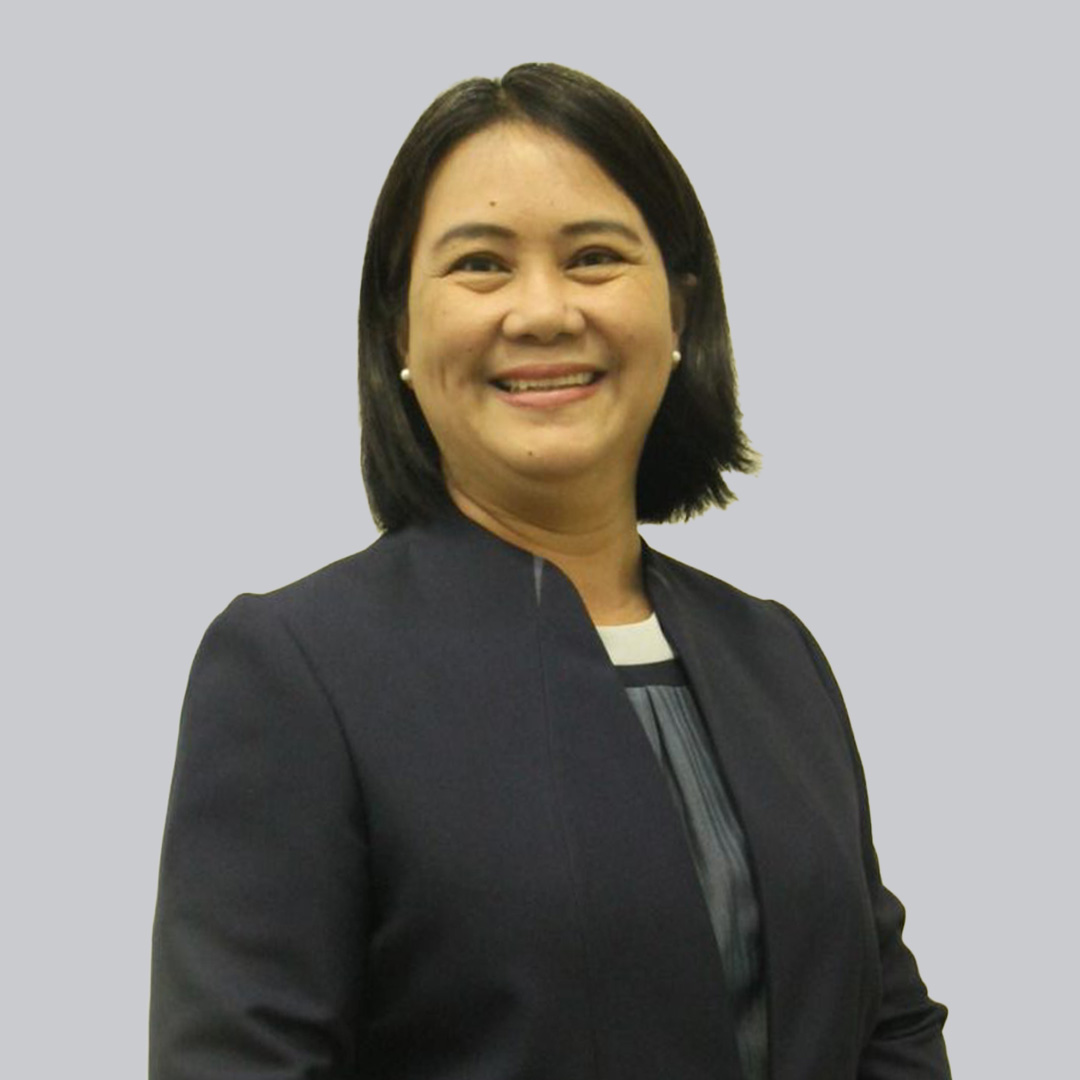 Ms. Marissa D. Astrero
Supervisor, HR, Internal Audit, Budget Controller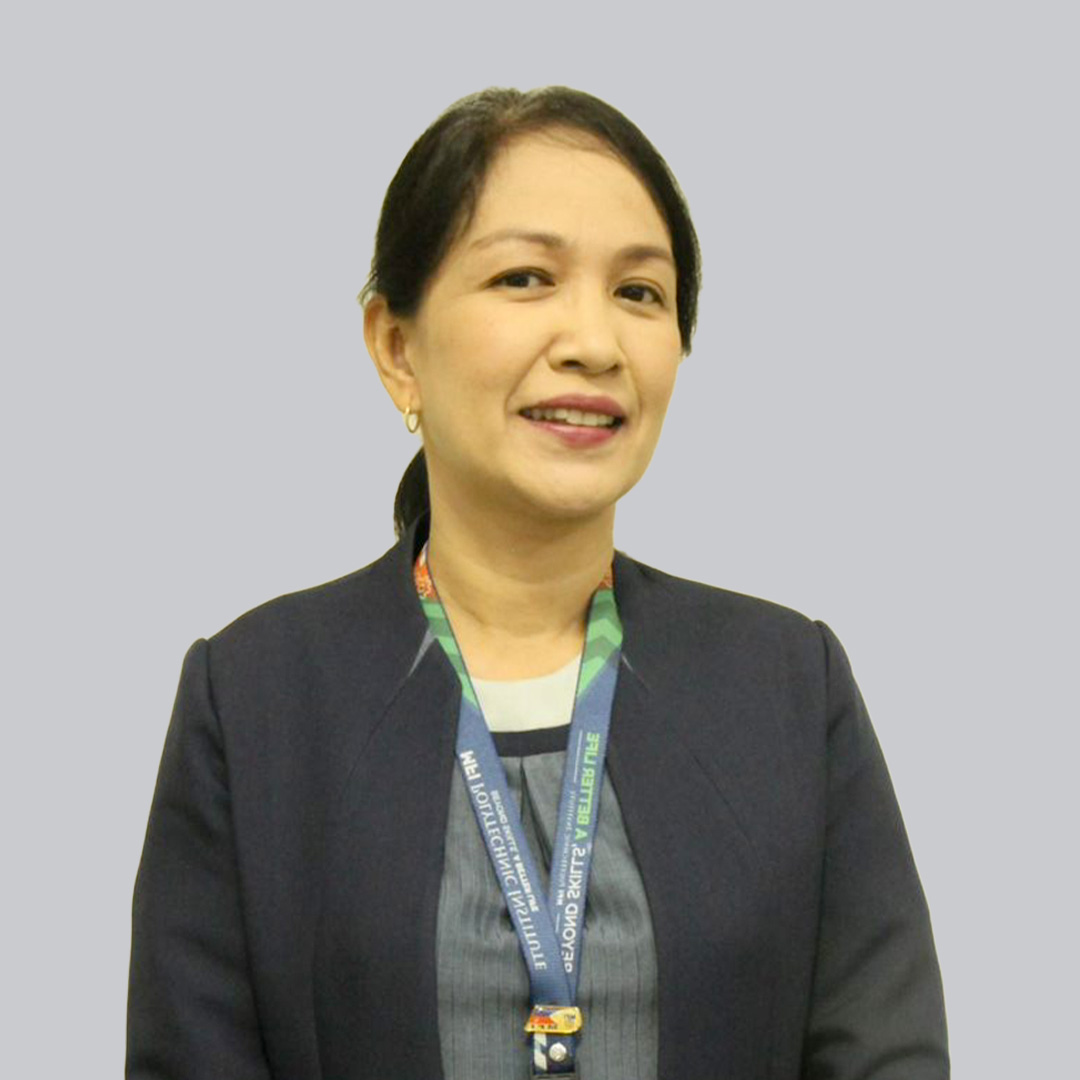 Ms. Raquel M. Rayel
Senior Manager, Marketing, Sales, Recruitment Placement Department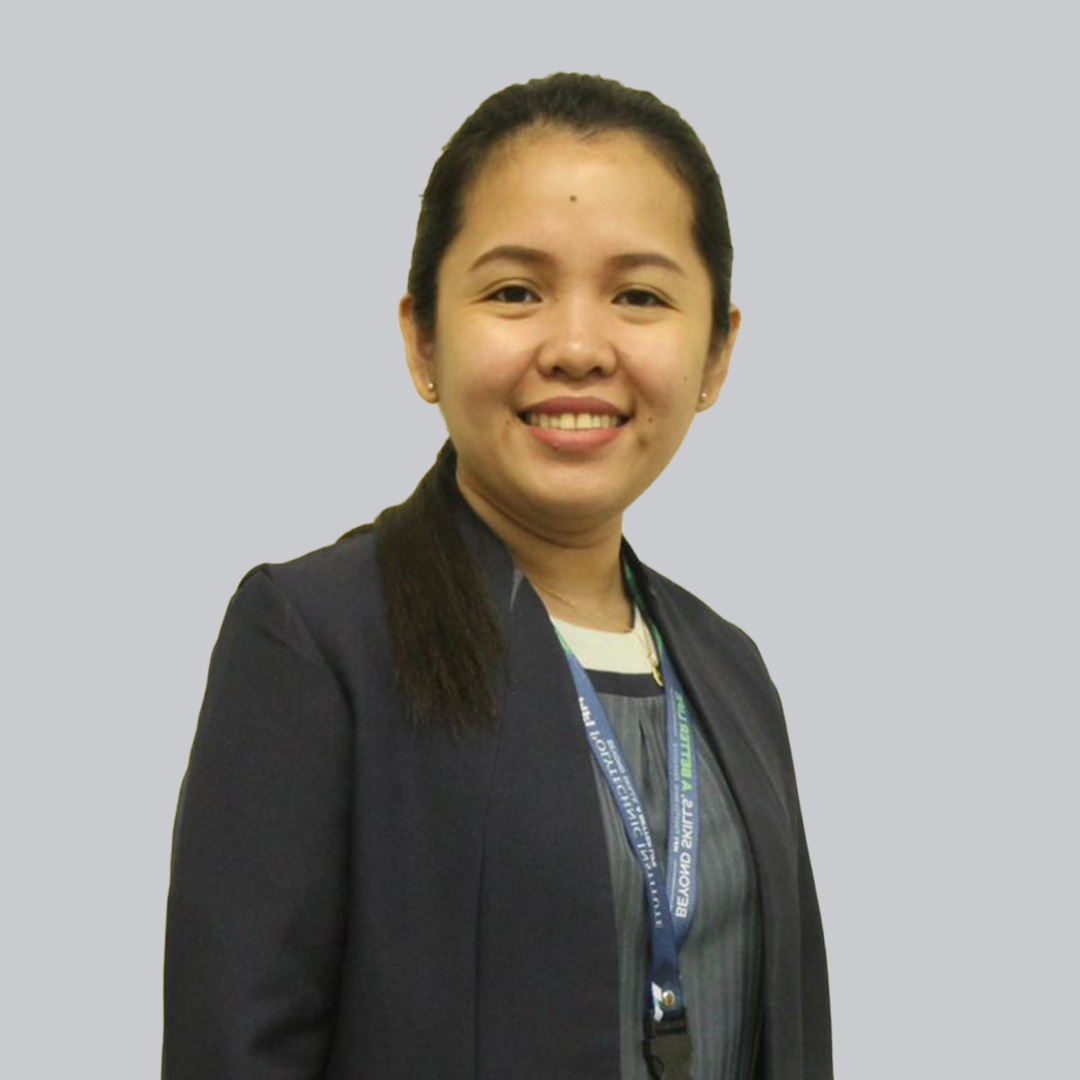 Rose Ann P. Baylon
Supervisor, Admission and Registrar Office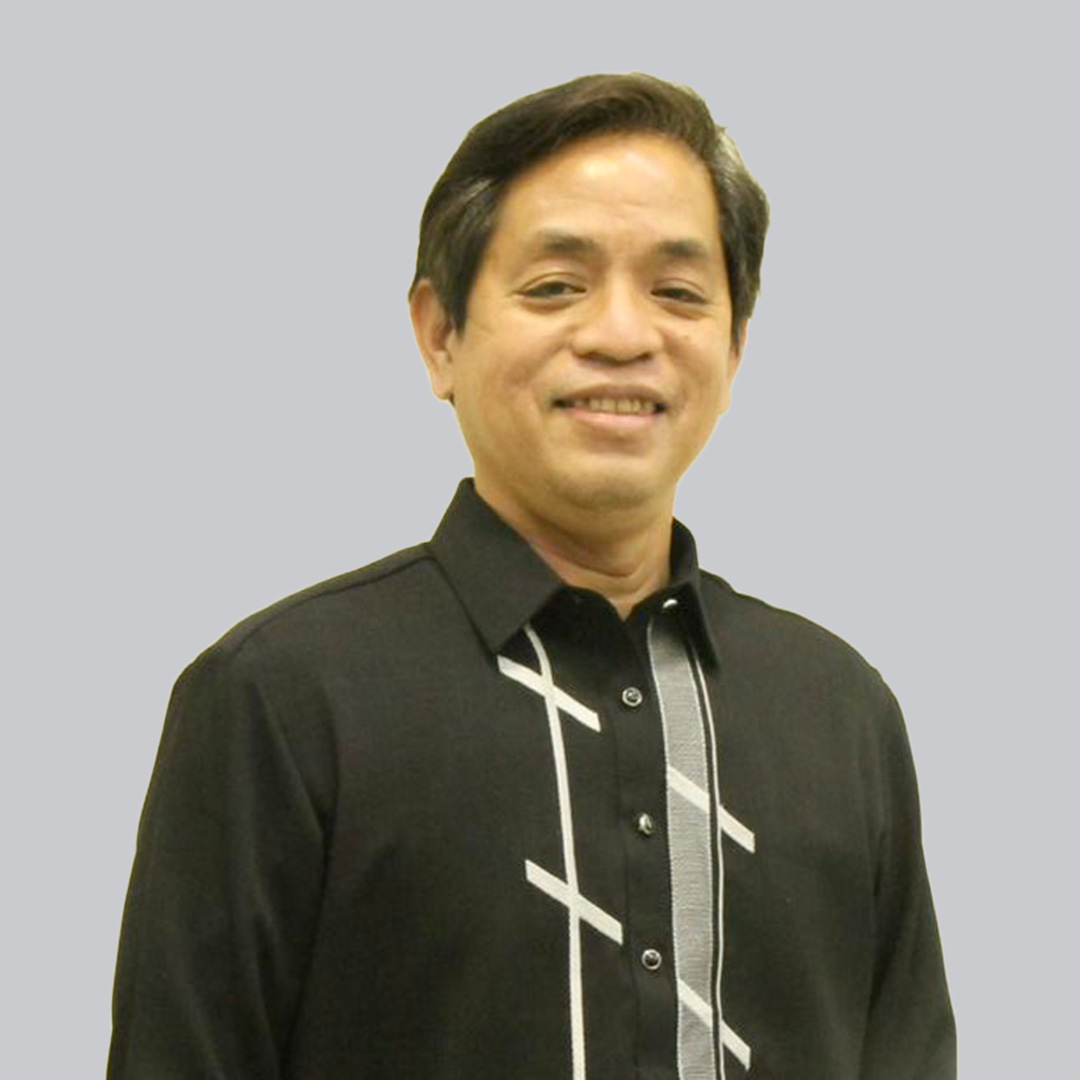 Mr. Arlindo E. Natividad
Manager, Information Technology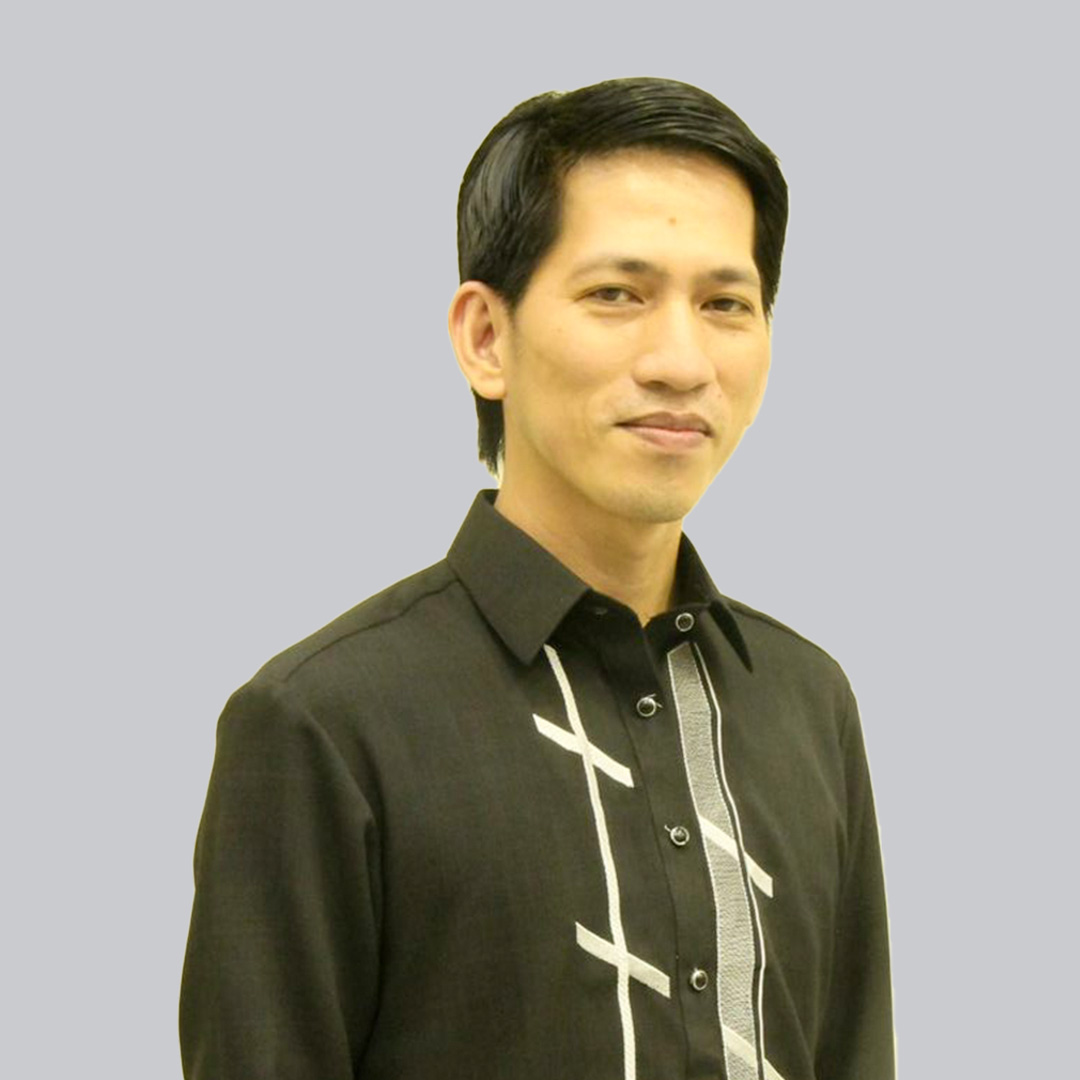 Mr. Ferdinand C. Francisco
Manager, Industry based Technical Training, and Assessment Center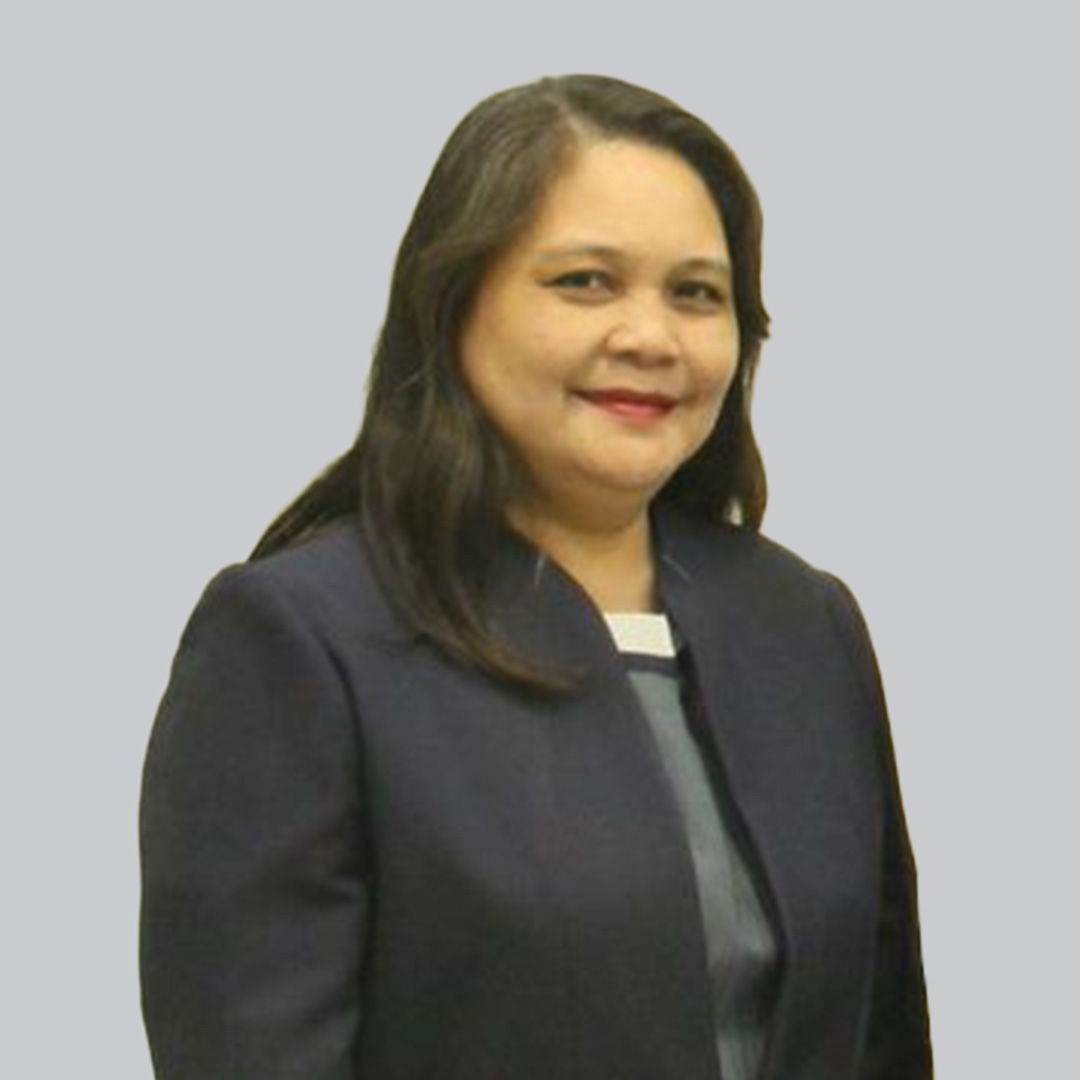 Ms. Teresita A. Dela Cruz
Manager, Marketing, Sales, Recruitment Placement Department
Mr. Angelo E. Gualberto
Manager, San Pedro Campus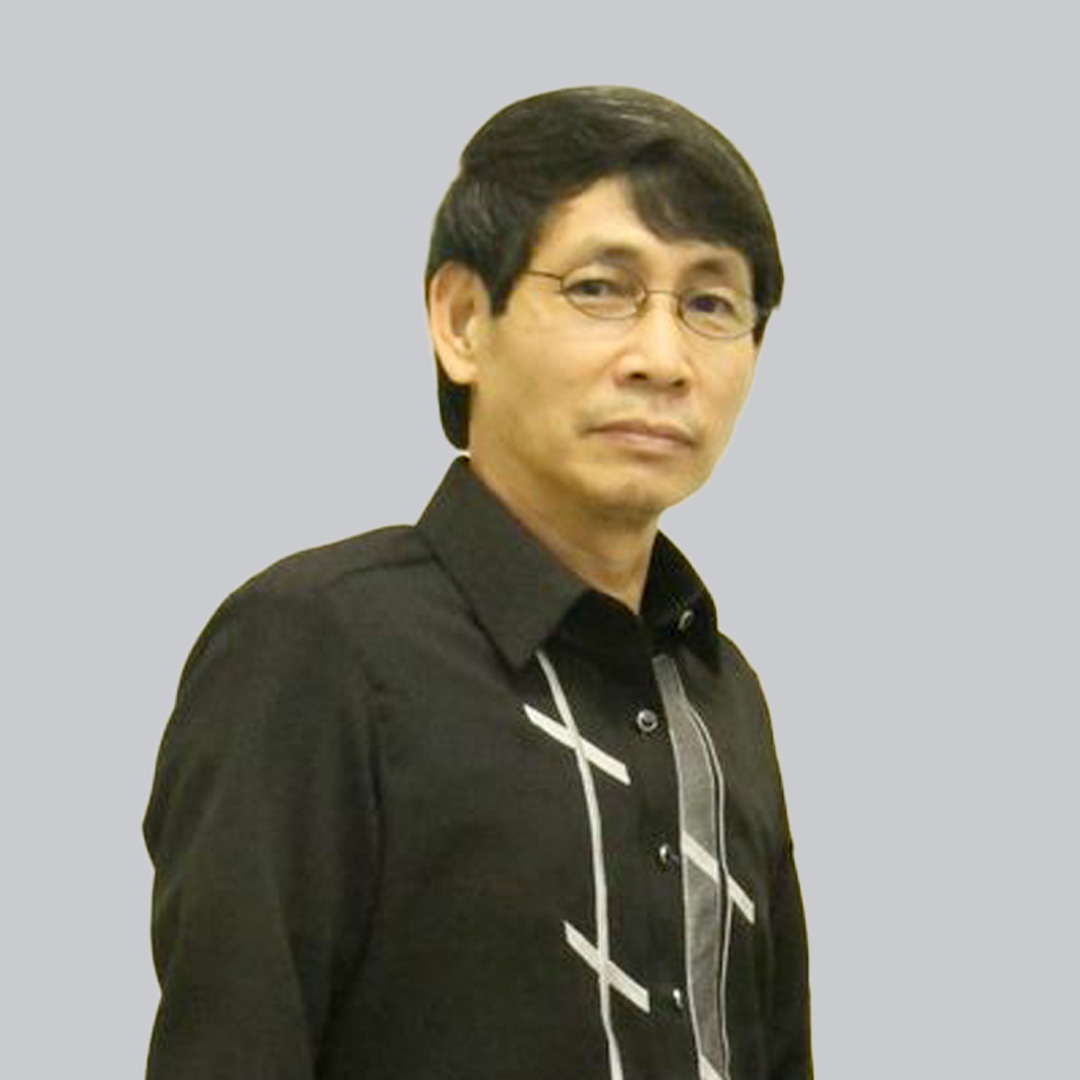 Mr. Edmund Dy L. Guaso
Senior Manager, Integrated Technology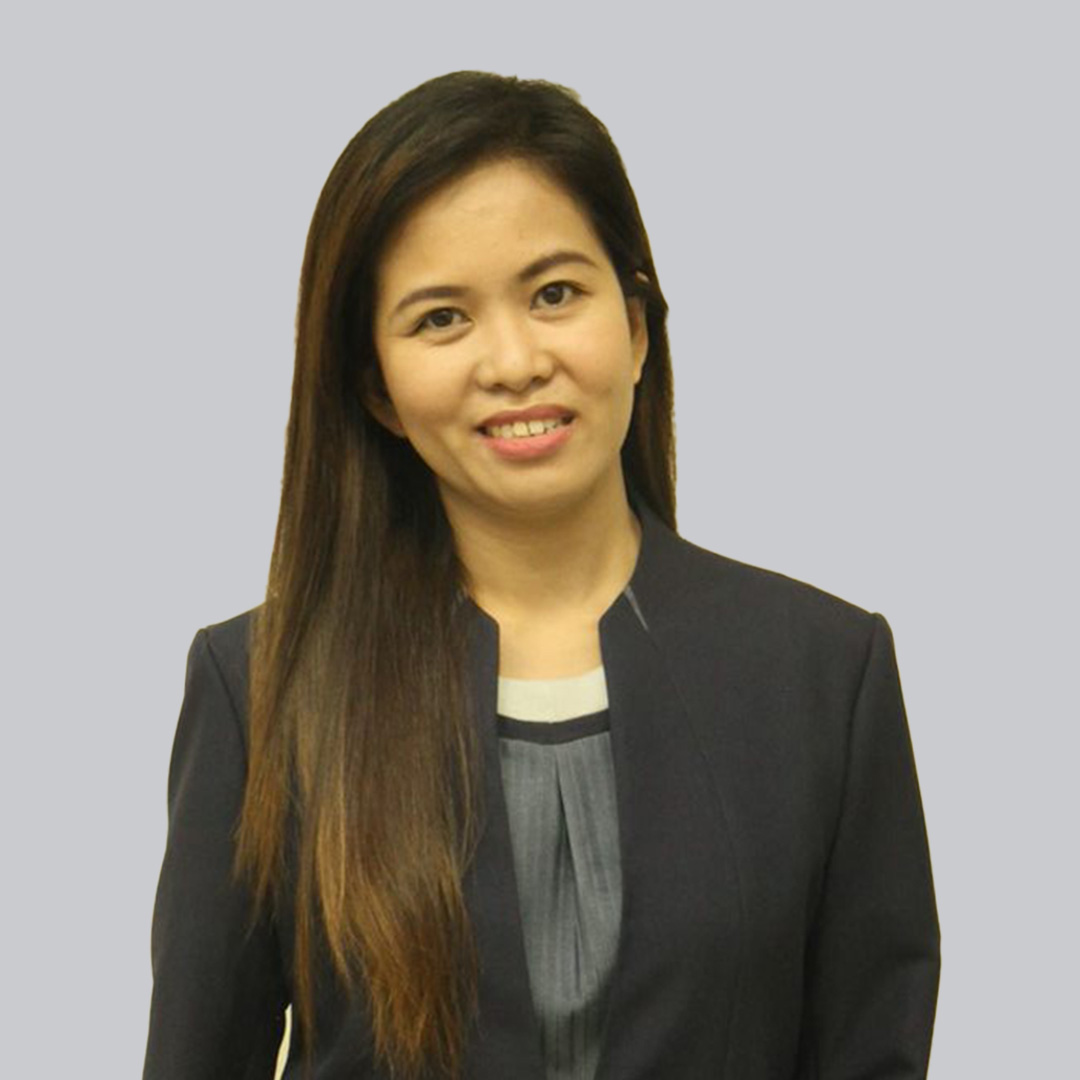 Ms. Afril P. Teves
Manager, Formal Program, Senior High, DTS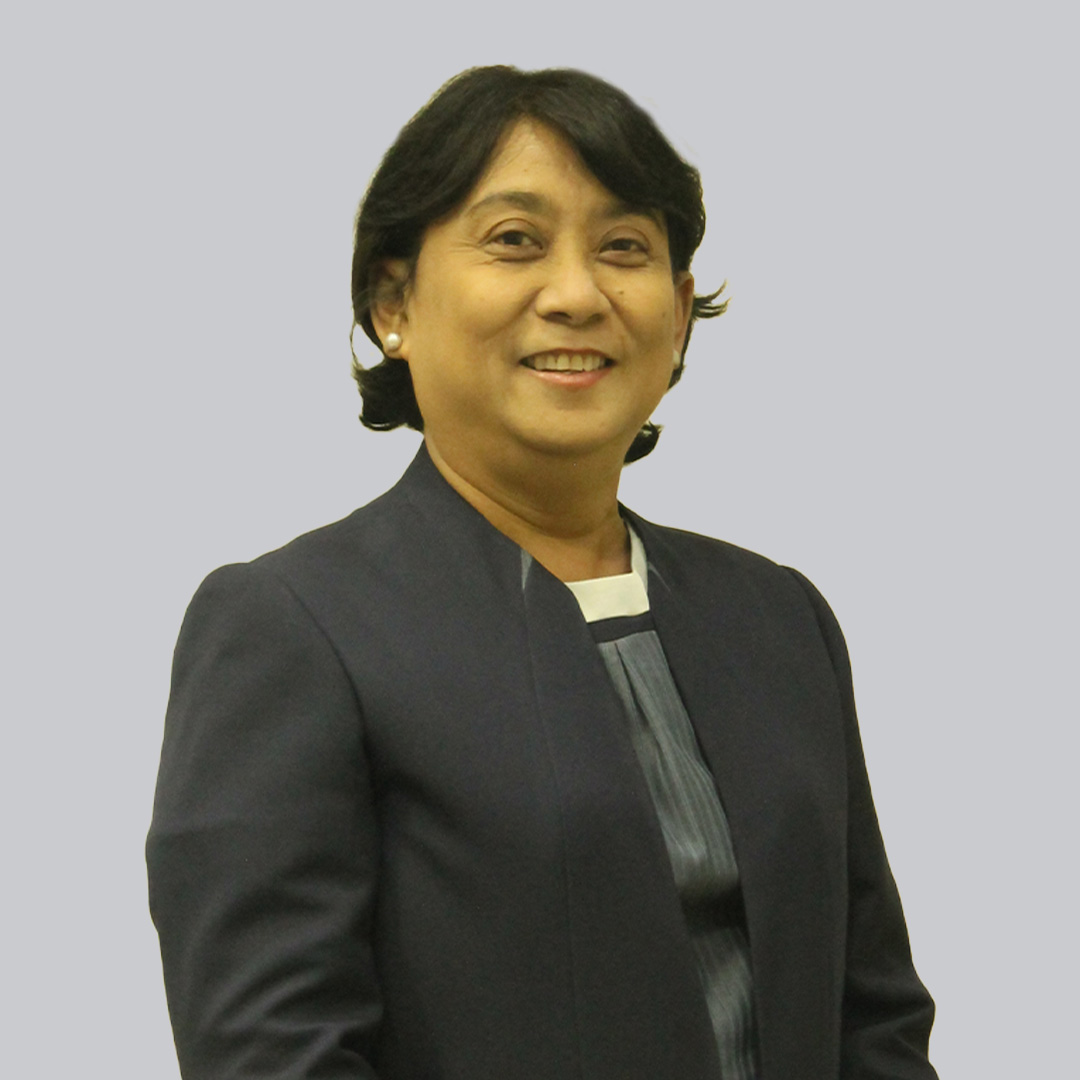 Ms. Rita R. Macabuhay
Manager, MFI Jala Jala Campus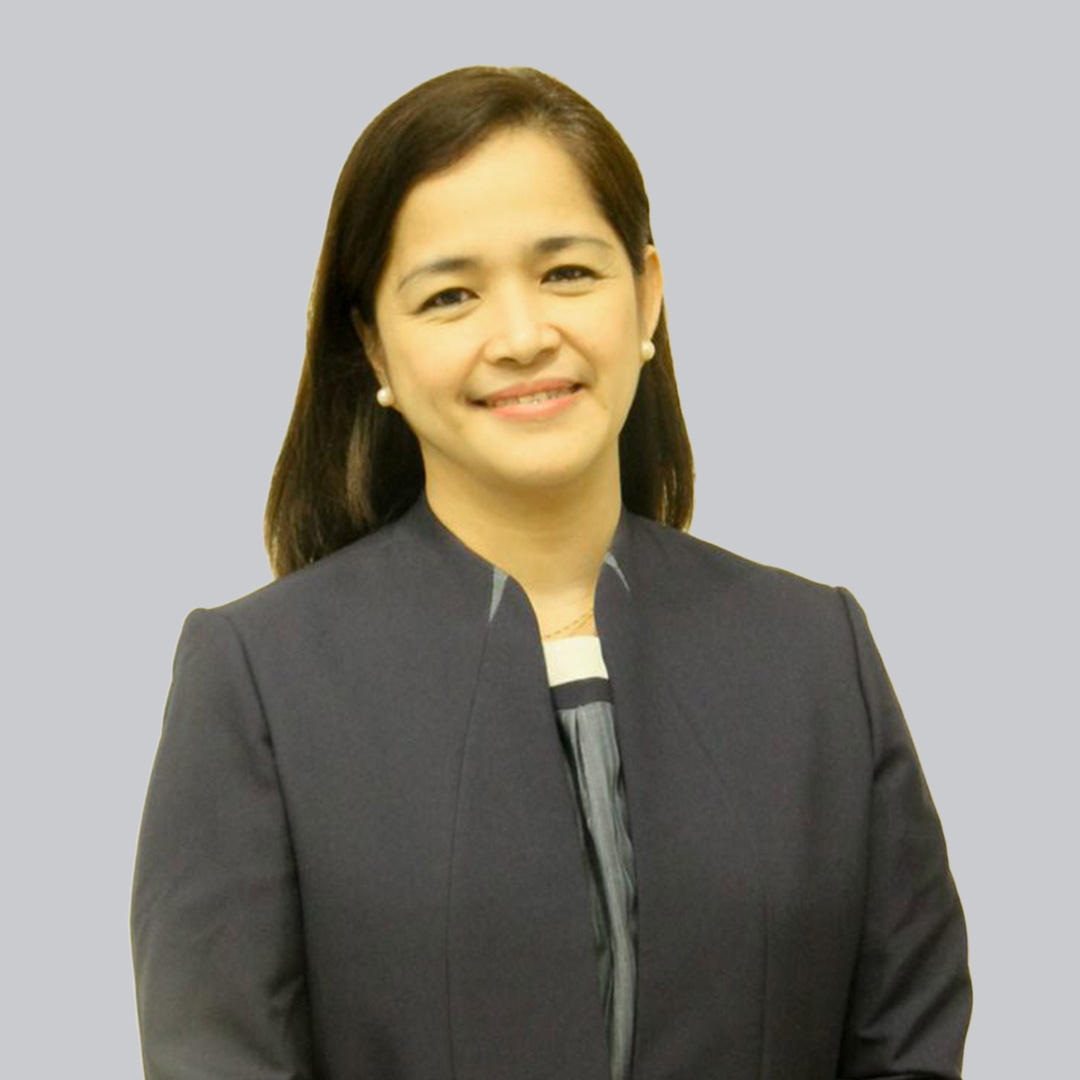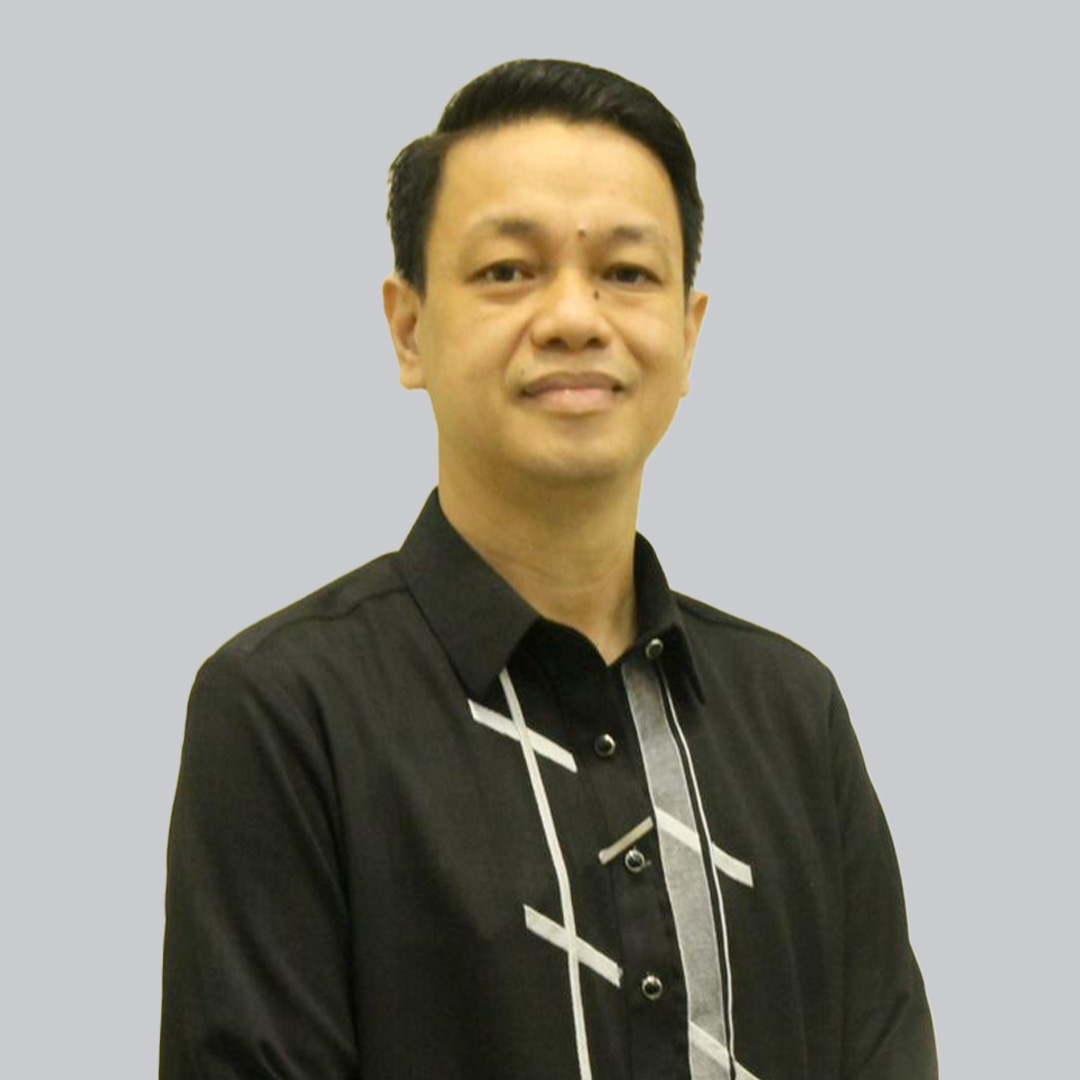 Mr. Arturo Valentino R. Oblena
Why Clients and Companies Prefer Us?
We are accessible and world class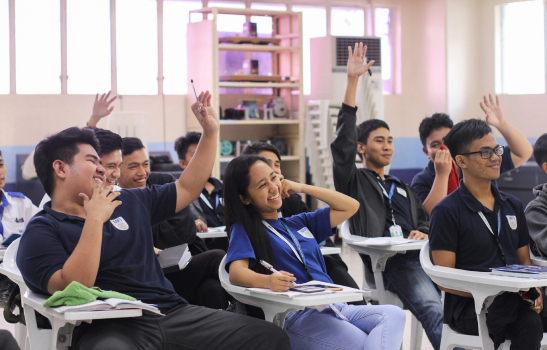 Our goals are to make quality education accessible to every Filipino and to develop in them world-class technical skills and noteworthy work values.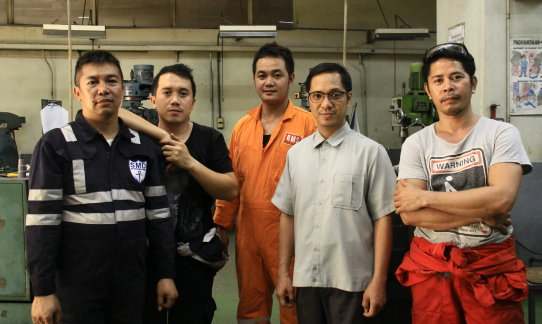 Designed to support one's career goals at every life stage, our programs are focused on technologies, which are essential building blocks of future innovation in automation and controls, automotive, electronics, computer and information technology, electrical, refrigeration and metal trades.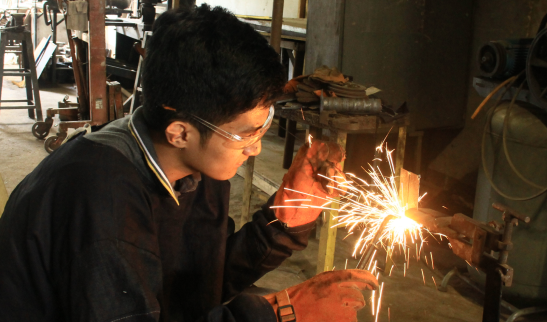 We simulate learning with actual work environments
As a polytechnic institute, MFI combines classroom and practical learning in simulated and actual work environments, ensuring that learners gain relevant skills and values to enable them to enter the workforce, grow in one's career, or explore new opportunities anywhere in the world.
We offer relevant programs and immense opportunities
MFI Polytechnic's long history of close collaboration with employers guarantees its learners with employer-relevant programs and immense opportunities for work immersion, internship, and eventual, stable employment.