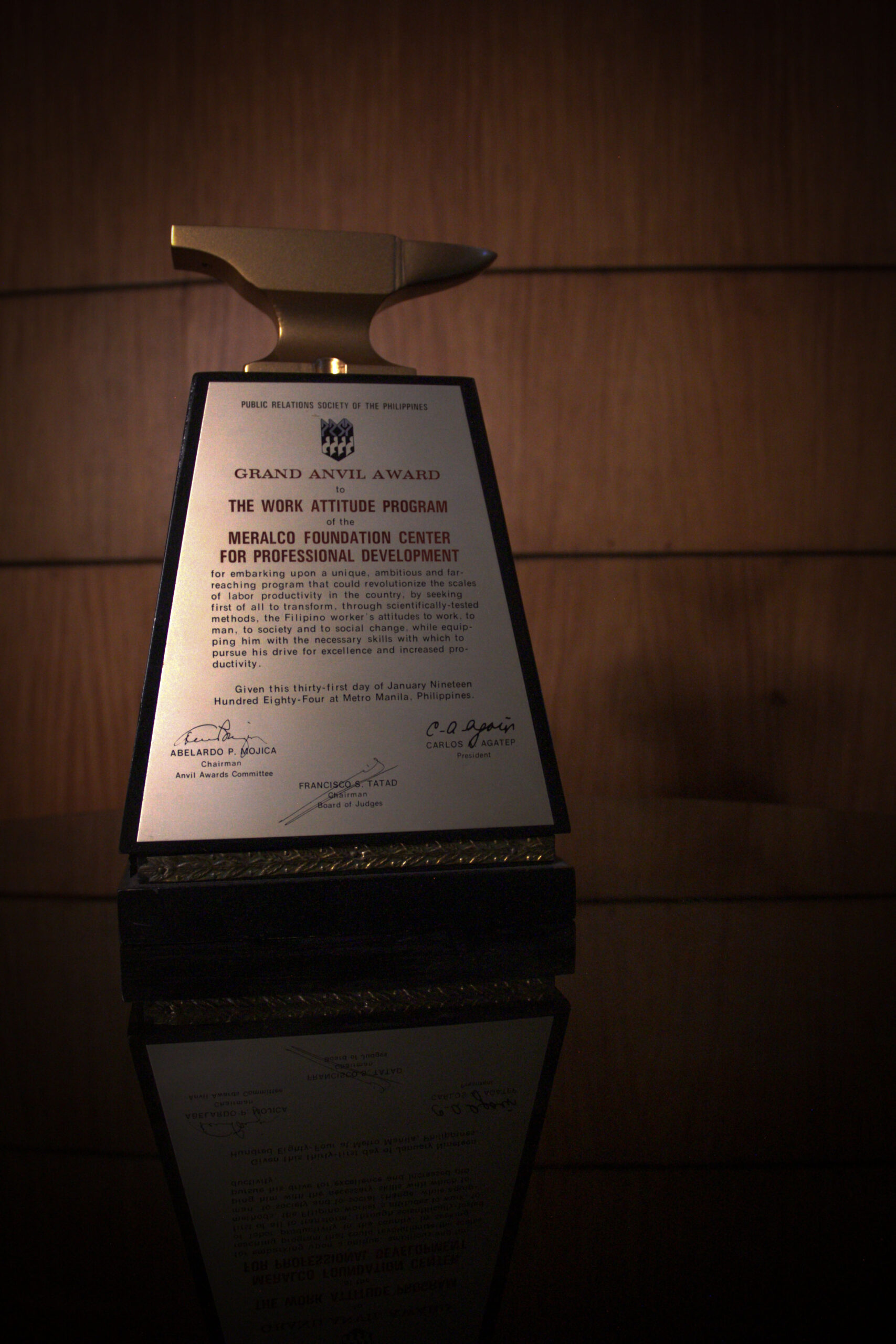 GRAND ANVIL AWARD
THE WORK ATTITUDE PROGRAM OF THE MERALCO FOUNDATION CENTER FOR PROFESSIONAL DEVELOPMENT 
for embarking upon a unique. ambitious and for reaching program that could revolutionize the scales of labor productivity in 
the country, by seeking first of all to transform, through scientifically-tested methods, the Filipino worker's attitudes to work, to 
man, to society and to social change, while equipping him with the necessary skills with which to pursue his drive for excellence 
and increased productivity.
Given this thirty-first day of January Nineteen Hundred Eighty-Four at Metro Manila Philippines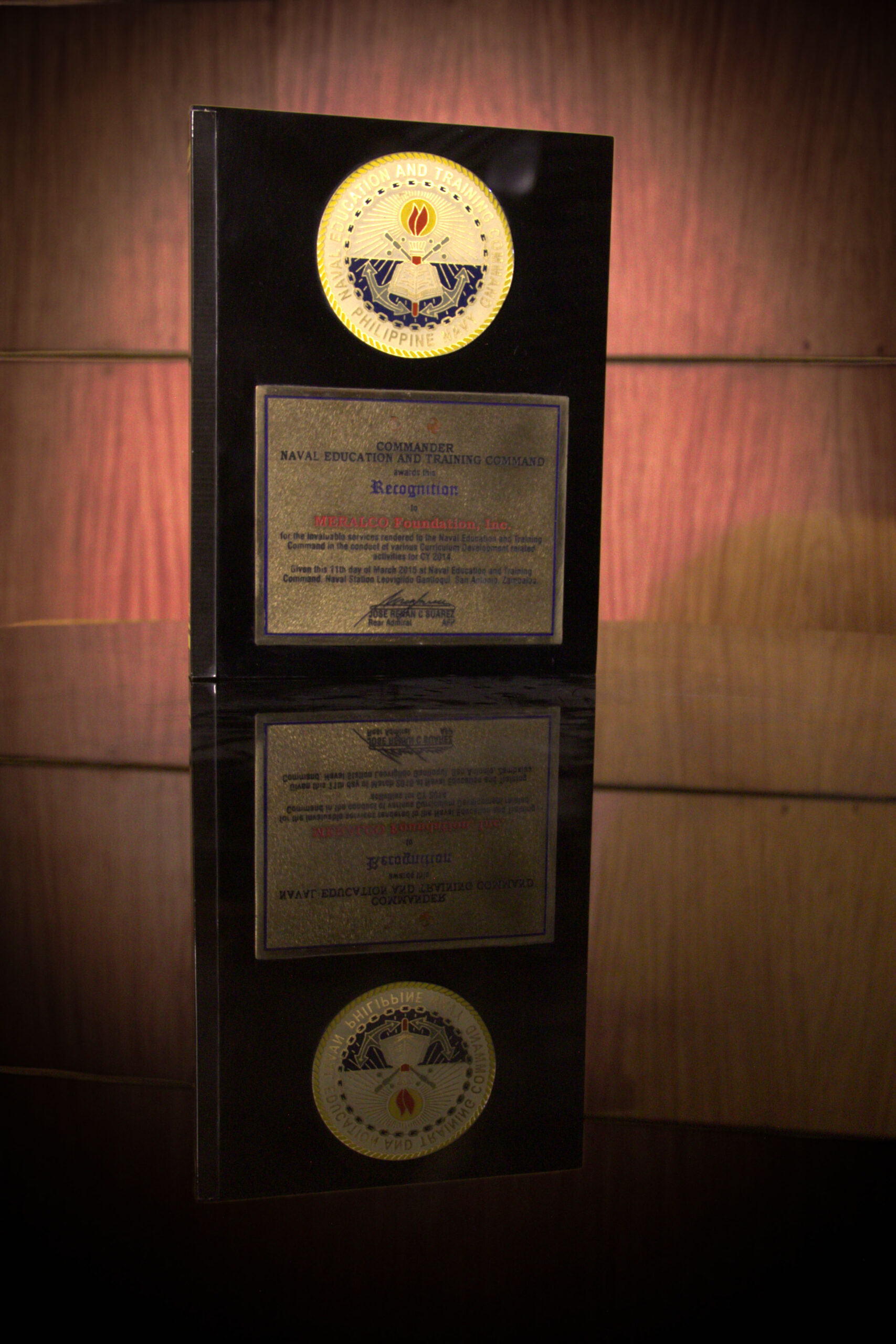 COMMANDER NAVAL EDUCATION AND TRAINING COMMAND
MERALCO Foundation, Inc. for the invaluable services rendered to the Naval Education and Training Command in the conduct of various Curriculum Development related activities for CY 2014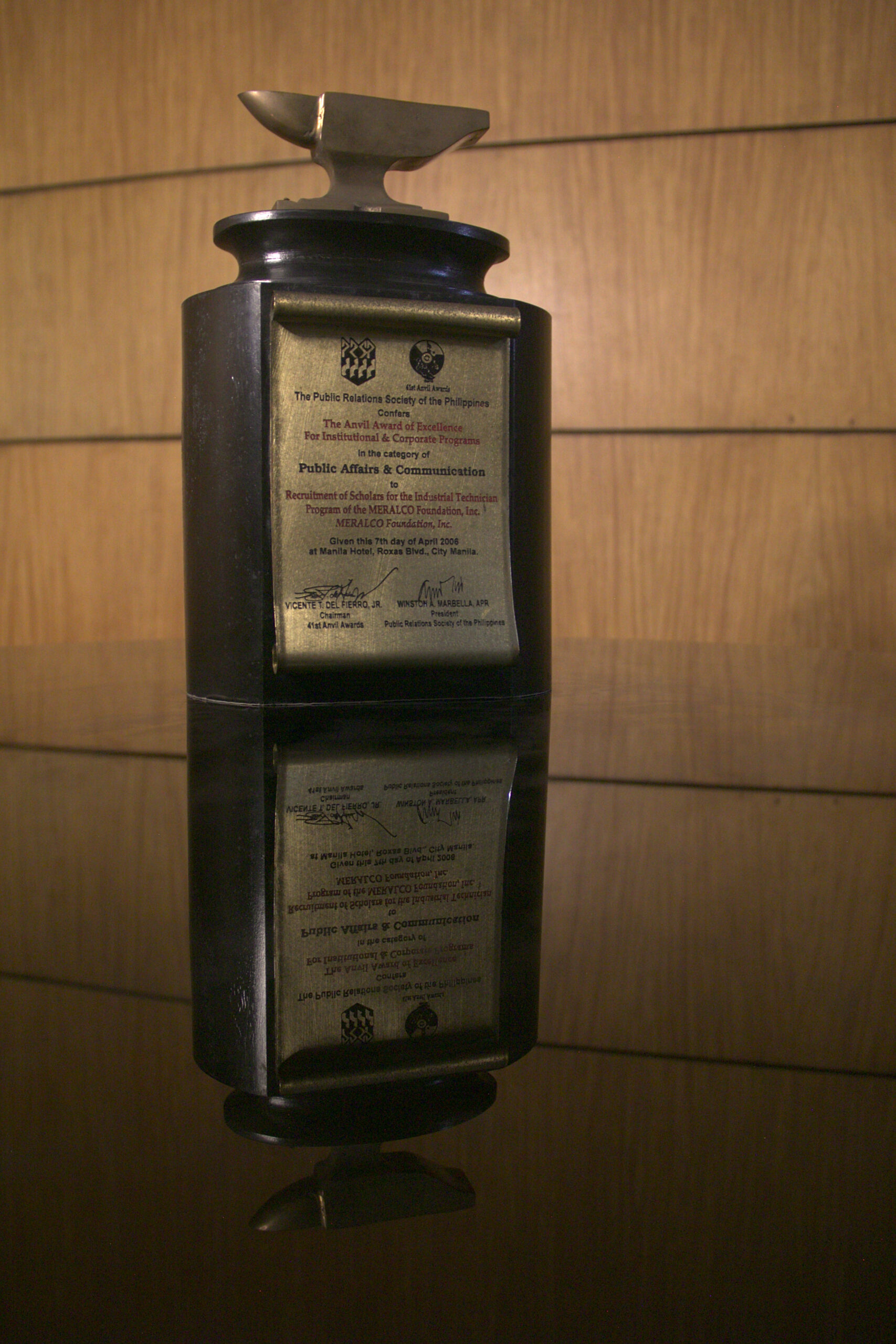 The Anvil Award of Excellence For Institutional & Corporate Programs
Public Affairs & Communication to Recruitment of Scholars for the Industrial Technician Program of the MERALCO FOUNDATION, Inc.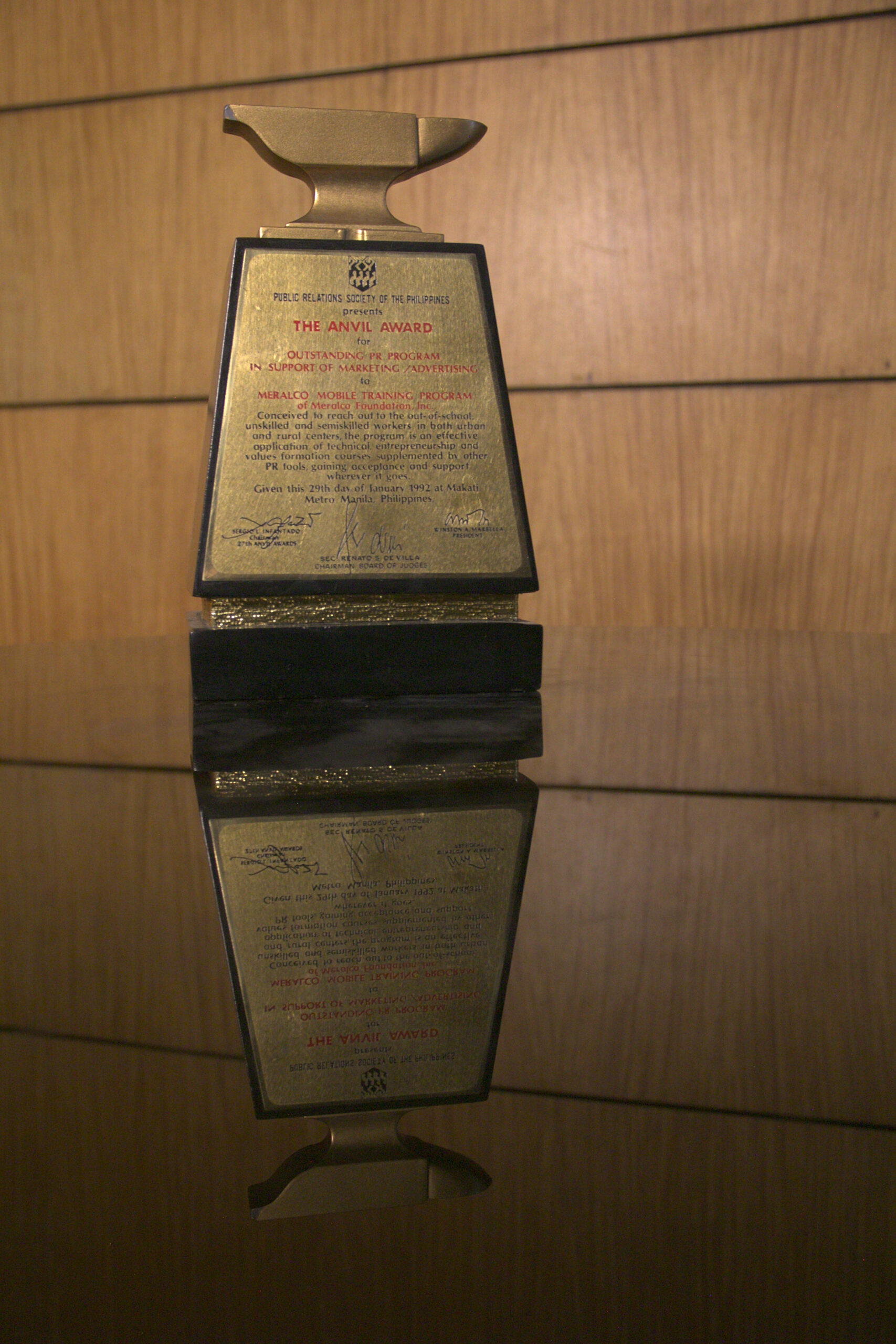 The Anvil Award for OUTSTANDING PR PROGRAM IN SUPPORT OF MARKETING ADVERTISING
MERALCO MOBILE TRAINING PROGRAM OF MERALCO FOUNDATION, INC.
Conceived to reach out to the out-of-school unskilled and semiskilled workers in both urban and rural centers, the program is an effective application
of technical entrepreneurship and values formation courses supplemented by other PR fools, gaining acceptance and support wherever it goes.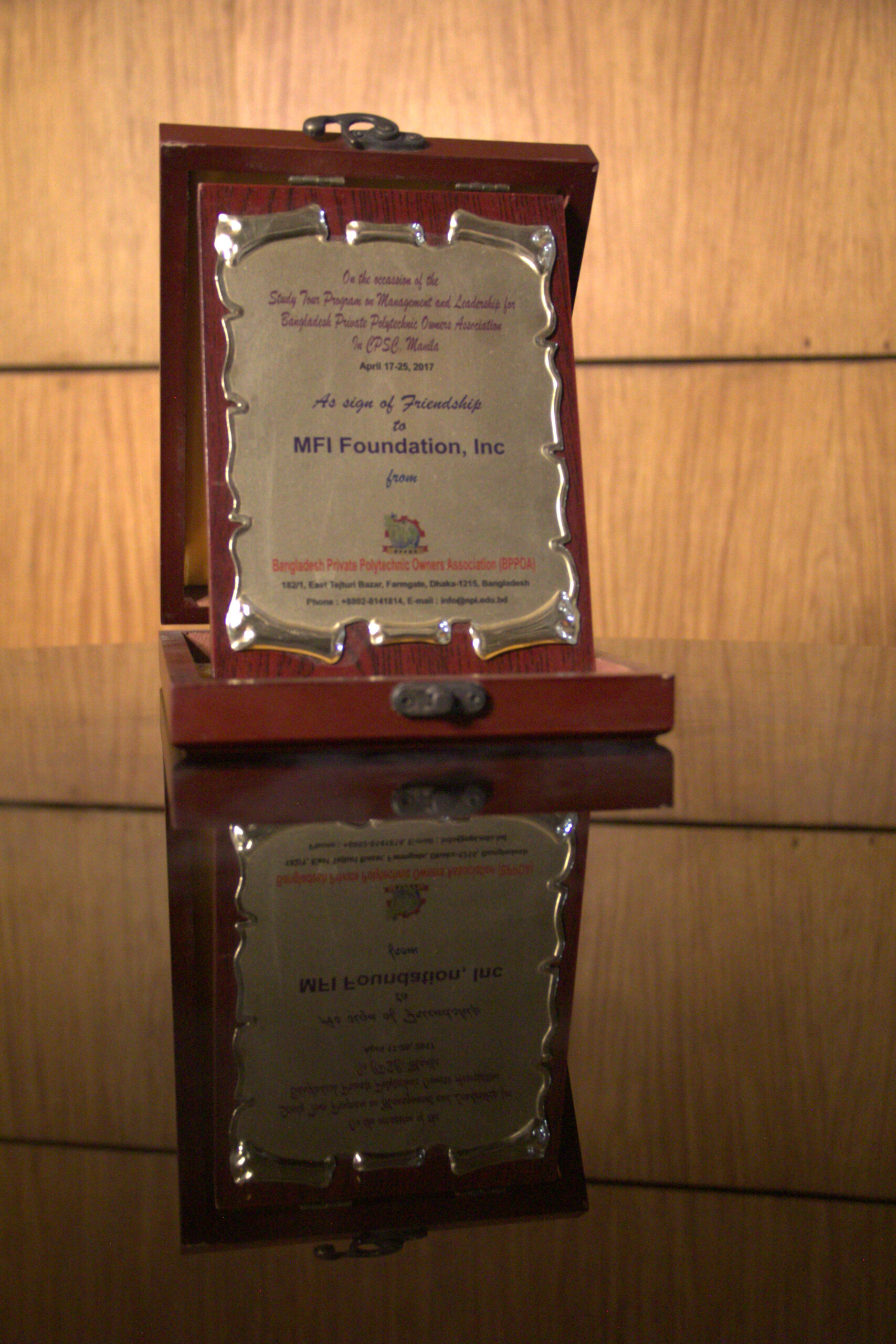 As Sign of Friendship to MFI FOUNDATION, Inc from BANGLADESH PRIVATE POLYTECHNIC OWNERS ASSOCIATION(BPPOA)
On the occassion of the Study Tour Program on Manaement and Leadership for Bangladesh Private Polytechnic Owners Association IN CPSC, Manila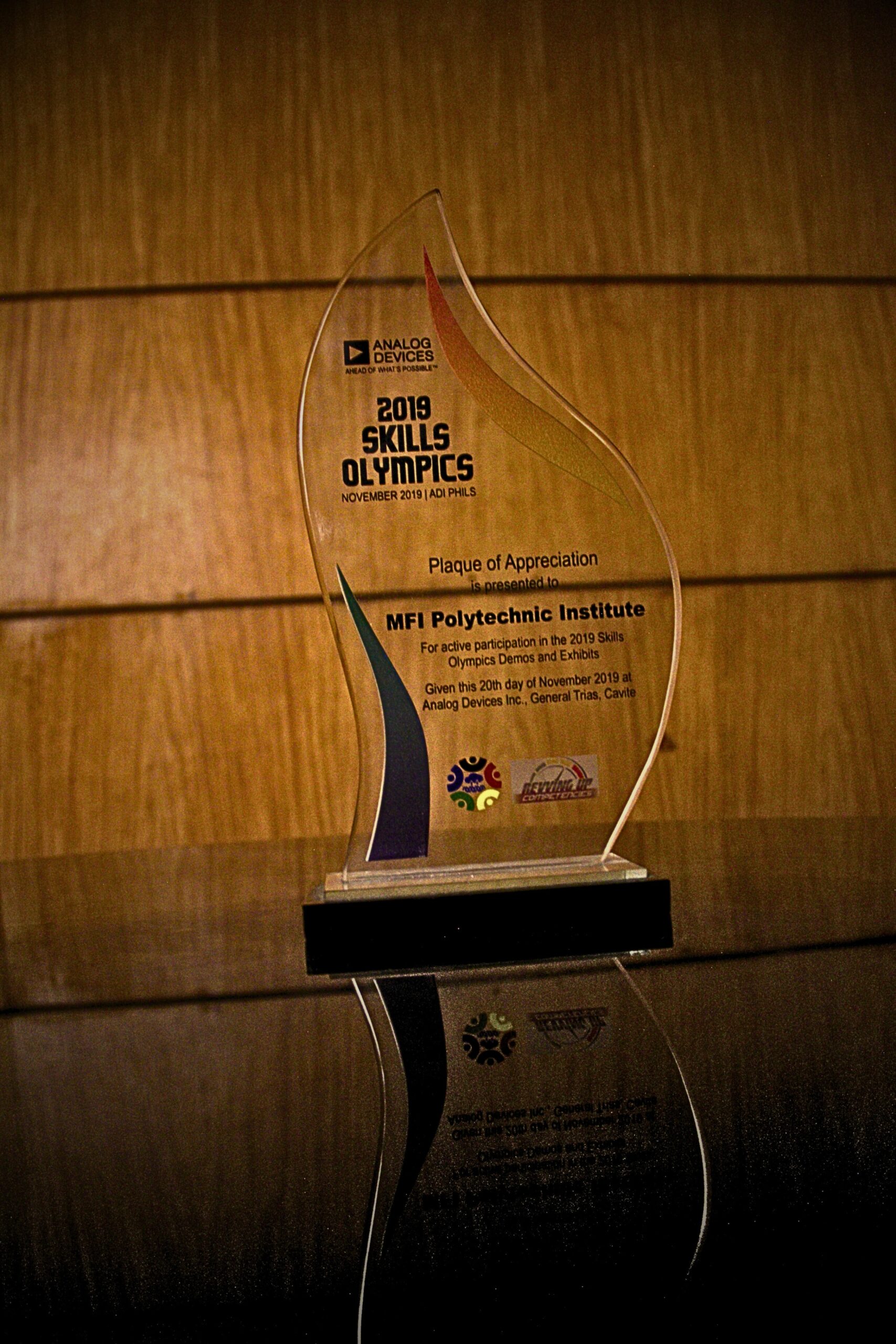 2019 SKILLS OLYMPICS
Plaque of Appreciation is presented to MFI Polytechnic Institute for active participation in the 2019 Skills Olympic Demos and Exhibits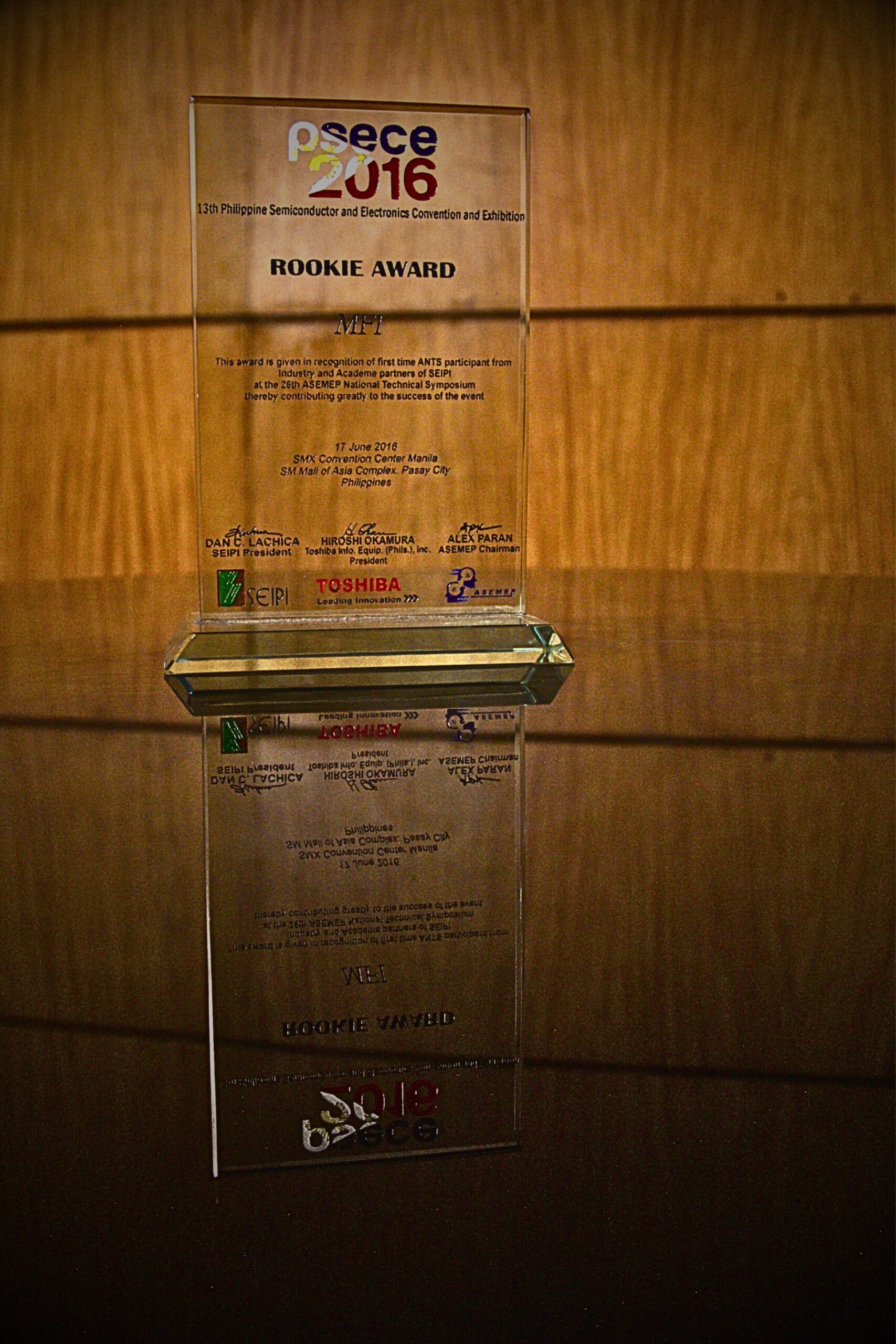 ROOKIE AWARD
This award is given in recognition of first time ANTS participant from Industry and Academe partners of SEIPI at the 25th ASEMEP National Technical Symposium there by contributing greatly to the success of the event.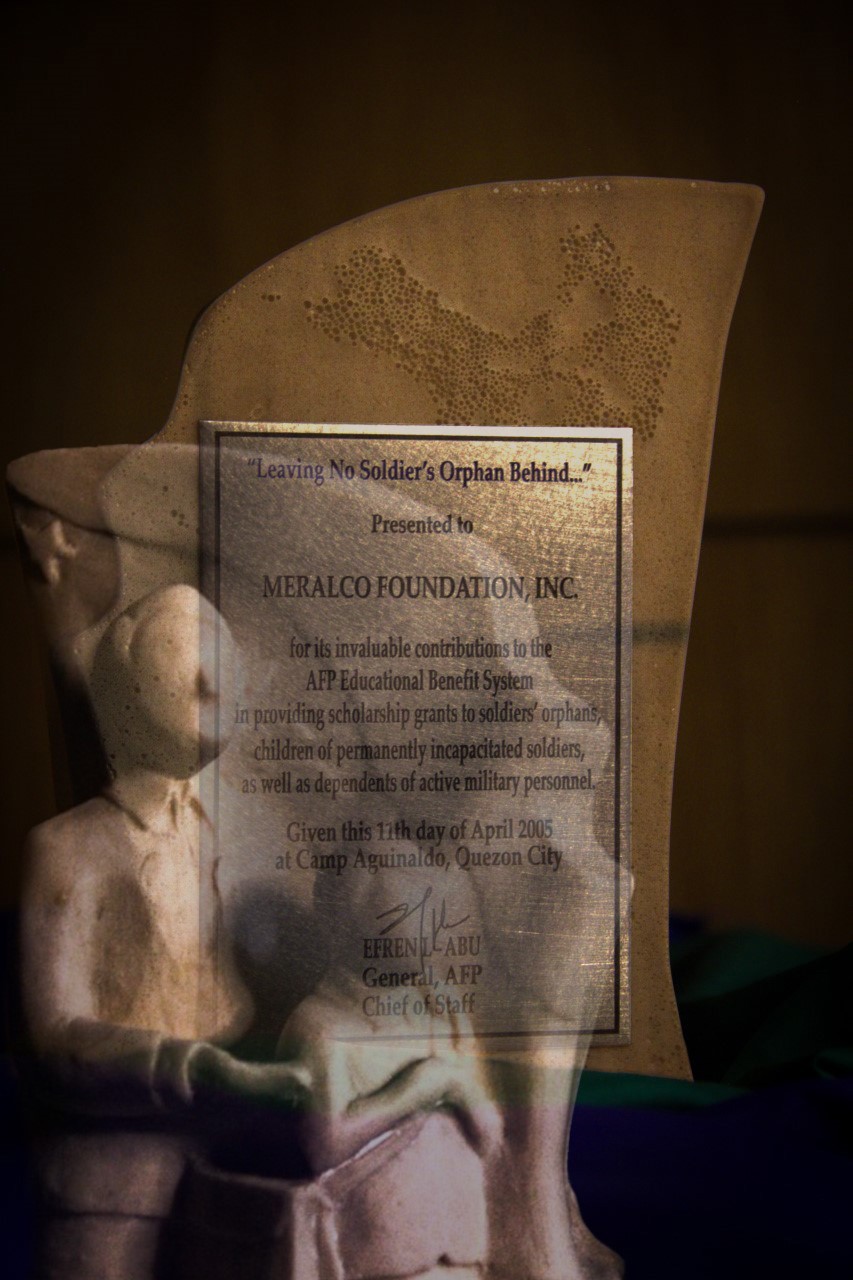 "Leaving No Soldier's Orphan Behind"
MERALCO FOUNDATION, INC. for its invaluable contributions to the AFP Educational Benefit System in providing scholarship grants to soldiers
orphan children of permanently incapacitated soldiers, as well as dependents of active military personnel.