Integrated Technology Training Program 
Want to become a technical professional in just one year? Look no further! Our Integrated Technology training program offers a unique blend of theoretical knowledge and hands-on experience to propel you toward a successful career. And the best part is, if you are having a problem with your budget, you can avail of our Study Now, Pay Later (SNPL).
Enroll now at MFI Polytechnic Institute Inc.'s ITTP program! Offering in our Pasig, Pasay and San Pedro Campuses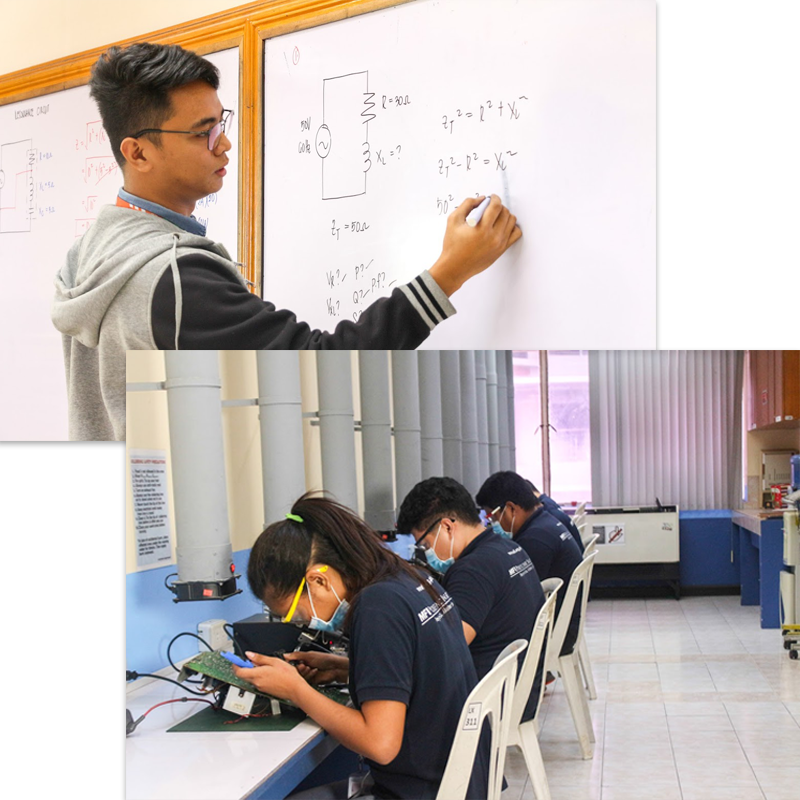 Unlike the existing ITP, the new ITP includes a six-month in-school training and an 18-month On-the-Job Training.
The new ITP is designed to cater to customers who wish to have all-around proficiency in Electrical, Electronics, Mechatronics, and Mechanical Technologies. After finishing the program, the students can be placed in industries such as Manufacturing, Semi-conductors, Telecommunications, Maritime, Aviation, Oil and gas, Construction, and other industries requiring all-around technicians.

Any document showing that the applicant passed the Secondary Level Education (Report Card, Transcript of Records, Diploma, Certificate, etc.)
Only for applying for Scholarship Program: Income Tax Return (ITR) or Certificate of Tax Exemption of Parents or Guardians if ITR is not available

At least High School graduate
Career shifters
Course shifters
Out of School Youth
Those who want to upgrade their technical-vocational skills
Willing to learn, to undergo six months of training in MFI, and to be placed in industry for 18 months (with allowance).
For Scholarship Applicant: Annual household income is not more than Php350,000.00 or Php70,000.00 per capita per annum
Study Now, Pay Later Scheme
1st year, 1st semester (in-school)
FULL SCHOLAR – No tuition for the 1st semester
1st year, 2nd semester (OJT 1)
₱3,515.65/month (for 6 months)
Part of the student's OJT Allowance will be deducted to pay for the First Year course fees' balance and the current semester's fees
2nd year, 1st semester (OJT 2)
₱3,515.65/month (for 6 months)
Part of the student's OJT Allowance will be deducted to pay for the First Year course fees' balance and the current semester's fees
2nd year, 2nd semester (OJT 3)
₱3,515.60/month (for 6 months)
Part of the student's OJT Allowance will be deducted to pay for the First Year course fees' balance and the current semester's fees